DEDA.CLUB
American brand of bread production according to traditional recipes and delivery to any point in the regions where the network operates.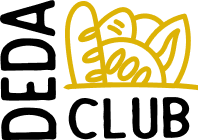 About the project
Integration of the bread delivery and production site on CMS Shopify and implementation of add plugins to expand functionality and ease of use.
Tasks:
integration design and layout on CMS Shopify,

bread delivery subscription service,

restrictions on orders by regions,

submitting a request that the network does not work for a certain region
Bread delivery subscription service
We understand the needs of customers to save time and resources, that is why the website has an integrated bread delivery subscription service. You can order a one-time delivery, or sign up for weekly delivery, or you can order delivery every 3 days (the number of loaves is not limited).
Restrictions on orders by regions
Customers who want to order delivery to regions where the network does not work cannot do it. This functionality automatically limits subscription to such regions, using ZIP codes.
Support clients
Support contact with customers is the main condition for further success and customer loyalty in any sphere because improvement and delivery of goods are built on feedback. On the website, customers can do reviews about the products and also messages that there is no delivery in a certain area.
As a result, we have integrated e-commerce product with an intuitive interface and easily accessible functionality.
Let's start project together!
To lead the eCommerce market, you need ambition and possibilities to grow. We assist our clients in achieving real business results.