On January 1, 2021, began large-scale fiscalization of business. Certain categories of individual entrepreneurs are required to use RSOs. This does not apply to all, but only to those sole proprietors who receive an annual income of more than UAH 1,320,000 or operate in areas with risks of tax evasion.
RSO is already required using for:
sales of technically complex household goods subject to warranty repair;
sales of medicines, medical devices;
provision of paid health care services;
sale of jewelry and household products made of precious metals, precious stones.
Fiscalization awaits everyone else in 2022.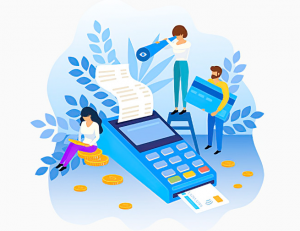 If you have an online store and sell goods, it is time to start caring about changes.
Our team support the Open Source community. Together with Checkbox, we have developed a module that integrates software RSO for CMS OpenCart (versions 2.1-2.31, 3x). Also, we updated the module. Now you can choose the form of payment: cash or non-cash.
The module for electronic RSO was created for the most convenient integration of online stores on CMS OpenCart and with the Checkbox.in.ua service.
Pros of electronic RSO:
physical terminal is non required;
everything is automatically sent to the SFS of Ukraine;
the ability to generate reports and send checks in electronic form to customers by e-mail or messengers;
cost savings.
Checkbox service is our partner in integration of electronic RSO. Our module connects to the Checkbox service, which communicates with the SFS, in order to provide all necessary sales data, information about the status of your cash register and much more.
To get started, you need:
to sign in the Checkbox portal and read the operating instructions;
fill in the login, password, and license key of the Checkbox cashbox, which you can get in the personal account on the portal;
to work you also need a constantly running software Checkbox Signature;
install the module in the admin panel of your web resource on the CMS OpenCart.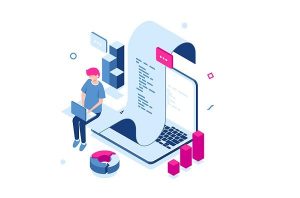 The functionality of the module:
opening of cashbox;
closing of cashbox;
checks printing;
z-report printing;
generating a return check;
order list;
official deposit / withdrawal of funds.
Advantages for small business: sending checks by email or messenger, and savings on RSO service.
For example:
You have one cashbox:
Classic RSO: from 5000 to 20 000 UAH + maintenance costs from 150-350 UAH.
Software RSO: software – free, subscription fee from 149 UAH!
We think you have already counted the numbers and understand the benefits of software RSO. 😉 With the help of electronic RSO and our module, a check is generated and automatically sent to e-mail or messengers after verification and confirmation of your order on the site by the administrator. Thanks to the new service, businesses will be able to get rid of expensive and inconvenient cash registers. Business can use modern technologies now.
The module of convenient integration of online stores with electronic RSO is available on our corporate GitHub. You can download and install it for free.
We should notice that this is a working theory with minimal requirements. But if your business needs some functional improvement – contact us. Leave an request on the site and we will contact you!