What is Laravel?
Framework
Laravel Framework was created in 2011. It is actively supported and refined, which testifies to its extensive ecosystem: caching and working with popular databases, web sockets, etc.
Dynamic
Laravel provides excellent uptime and speed of your resource even under heavy load. This is a great solution for custom online stores and marketplaces.
Technological & Security
Web resources made with Laravel have an endless potential for enhanced functionality. Therefore, it becomes easier to support the resource. Laravel is used in commercial projects, so the security issue does not even arise - this framework guarantees reliable protection.
Laravel
Where is Laravel most commonly used?
These are online stores as well as marketplaces that need unique custom solutions.
Here is an example of a project made using the Laravel framework.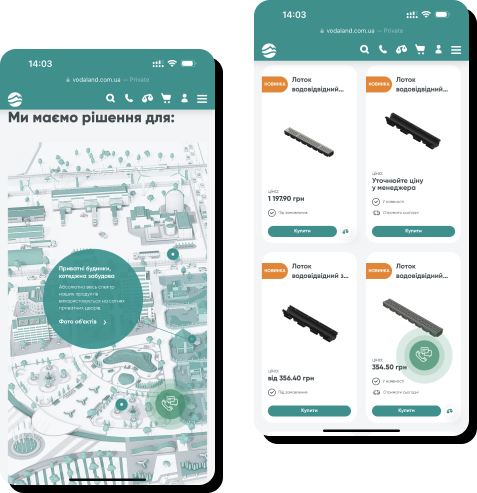 The benefits of using Laravel
Scalability
Flexible Laravel allows to create solutions that are beyond the power of conventional CMS. For example - cashing, which is important for the speed of the resource.
Flexibility
Laravel is a great solution for creating classic web applications and SPA (Single-Page Application).
Protection and relevance
Laravel has a structured code and logical structure to keep your resource secure. Therefore, XSS-, SQL-, or CSRF-injections are not terrifying to it, and constant updates guarantee data protection against new hacking methods.
Laravel
Let's start project together!
To become a market leader requires ambition and the ability to grow continuously. At our company, we assist our clients in achieving their business goals.