We believe that where business solutions deliver results, there is an increase in profit, jobs, and donation amounts. Our team of Ukrainian developers is creating eCommerce solutions that help clients succeed in business and inspire people worldwide.
01
To be open
We all are different, yet united to share the same aims and fuelled for success. It is only through our common efforts and cooperation that we can make significant progress. We adapt to new realities, support one another and encourage each other and create a sense of safety caused by our light and positive work atmosphere. We appreciate a sense of humor and friendliness.
02
To be a reliable partner
Our team members are spread around the globe, but united by a common goal - to fulfill the tasks and bring the result to the client's business in e-commerce. This goal, mission and values unite our team and form a single organism. From all over the world we bring the best e-commerce developers with Ukrainian roots together to work. To work as reliably and decisively as a Ukrainian developer can.
03
Work is a passion
We appreciate the sense of humor and casual conversation. Always interested to see the "spark in the eyes" of colleagues and encourage the team spirit. We have similar interests and share common values. Because working together, we become stronger in the face of challenges, better find compromises and achieve a good work/life balance.
04
Work honestly
We are honest with ourselves. Honest with clients. Honest with colleagues. Because we aim to make a quality business tool that can change the e-commerce world for the better. The key to this honest work is customer focusing, first of all. Each member of our team can be sure that his colleagues will honestly and qualitatively perform the tasks in order to achieve the common goal: meeting the needs of the client.
05
Willingness to learn and grow
We believe that with a kind word and support, one can reveal everyone's talent and put it to work. To be motivated for the best result, we provide a field of personal initiative and creativity. We are ready for daily achievements. Because development is a continuous process. Therefore, we do not just strive to grow. We set goals, achieve results and constantly analyze them.
06
Act professionally
The expert vision of the issues. Our experience is our guarantee. We are responsible for the result. And responsibility is the ability to take on challenges and defend your point of view. We achieve the best results with a flexible approach to work and a strong solid team ready to show that professionalism is not to restrict something but the ability to go beyond.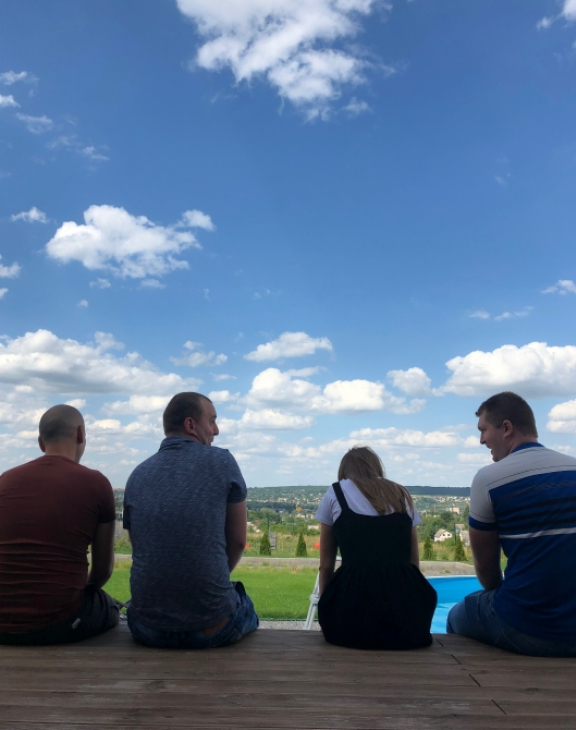 Strategic Session of Company Management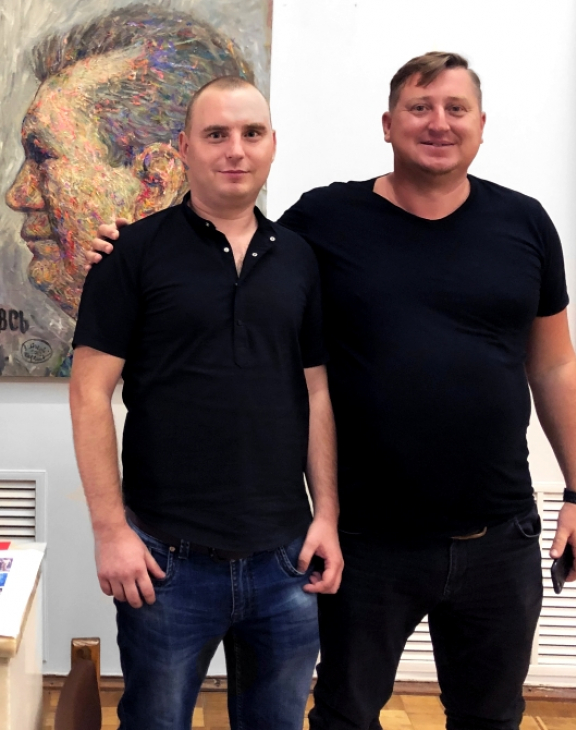 Summer Corporate at the Khmelnytsky Regional Art Museum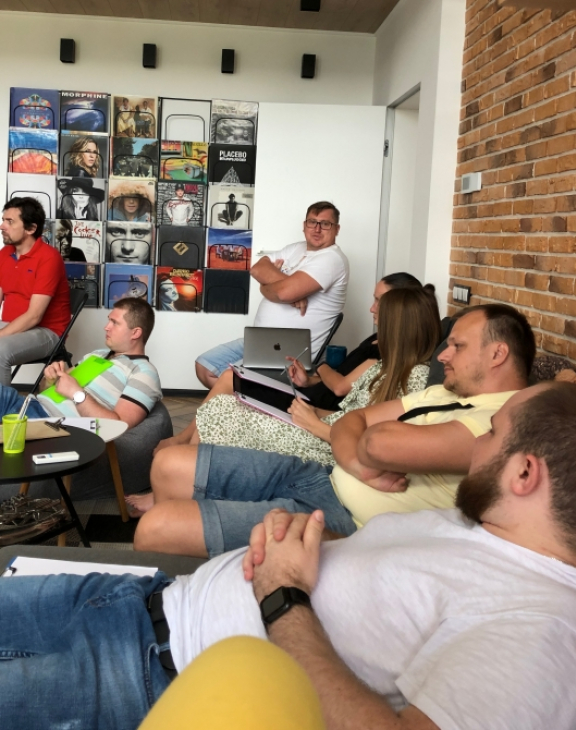 Strategic Session of Company Management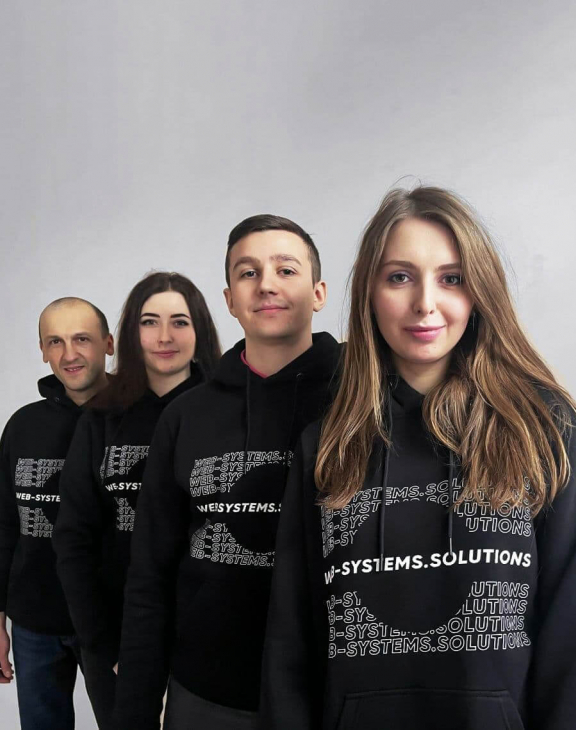 New branded merch for our birthday girls and boys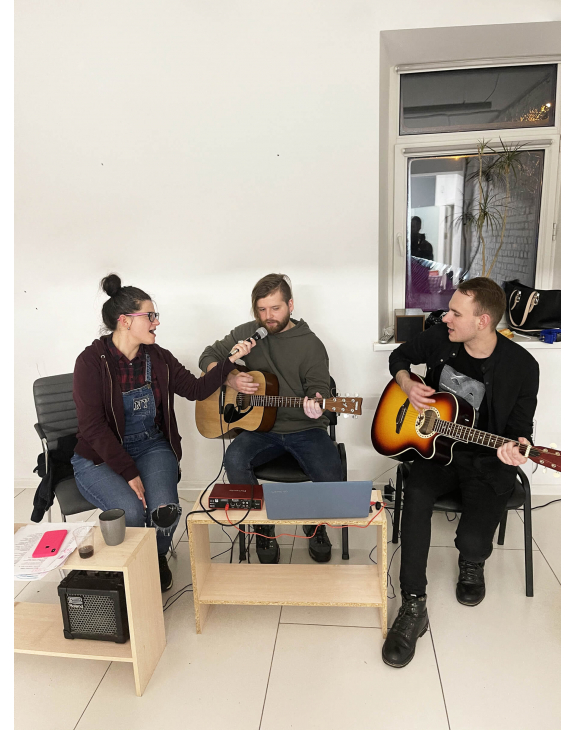 Mini-corporate party at the office on pancake week (Masliana)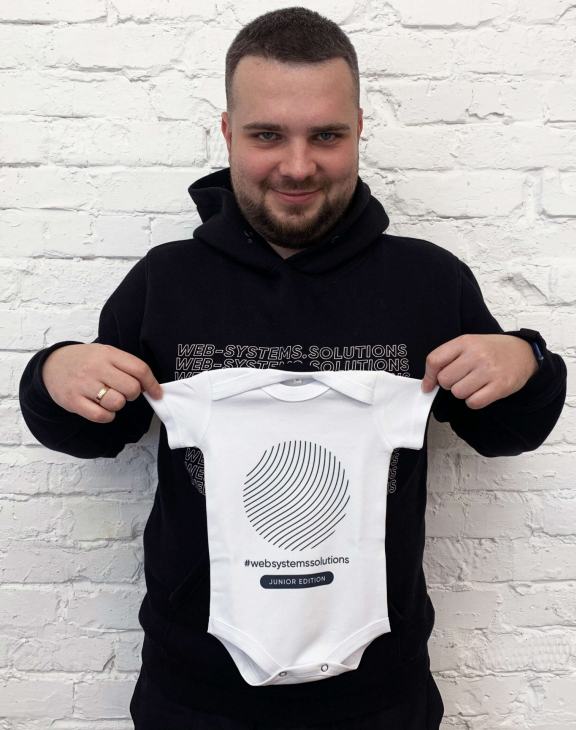 Getting a lovemark even from the smallest part of the team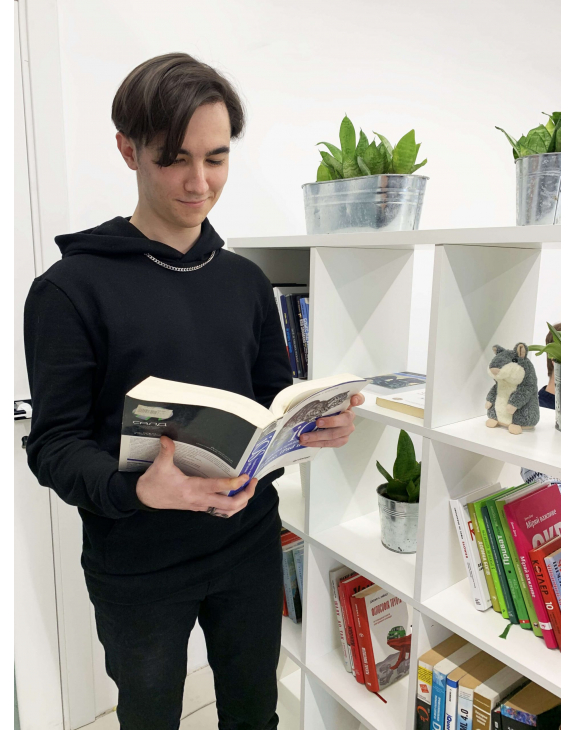 Break between finding quality solutions for customers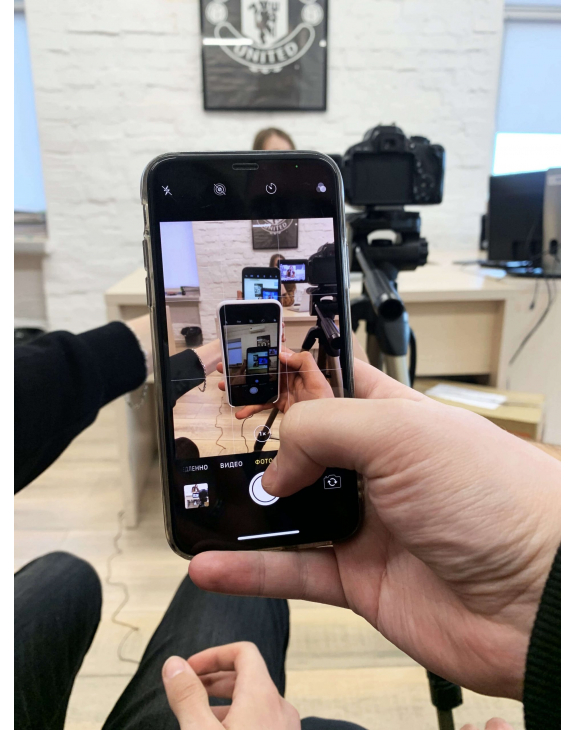 Filming a new video for the YouTube channel "Web-Systems TV"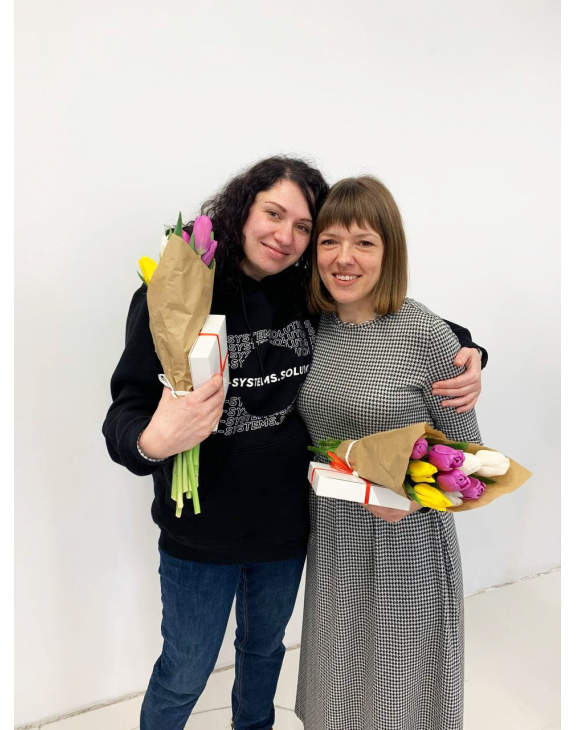 Congratulations on the 8th of March to our wonderful part of the team
"Good evening, we are from Ukraine!"
What determines Ukrainians from the inside out is the ability to work. Work in different conditions. Through rain and snow, in lockdown and even during the war. Our unswerving commitment to work is the trait that has been making us stronger throughout our history.
We are Ukrainians, we know how to adapt to any working conditions. Therefore, "reliability" and "hard-working" are not empty words for us.
We can find common ground with everyone.
Now we are forced to leave our homeland and relocate to different places in the world. But today we continue to work closely and come together. Keep our fingers on the pulse. To pass it to You.
There are no barriers that we cannot overcome. Therefore, we provide the most quality solutions for our Customers. Effective solutions for businesses in e-commerce, that best meet the challenge to solve business tasks and bring further results.
The unique mission of our corporate magazine is to inspire and unite our team. During hybrid work model, not everyone can get to know and learn about each other in person. On the pages of the magazine, we reveal the personal qualities of our employees, write about news and achievements of Web Systems.
Web-Systems Magazine. Come together ... or how our Beatles play
Issue №2 (September 2021)