Shopify eCommerce for B2B refers to the buying and selling of products or services between businesses through online platforms or marketplaces. In contrast to B2C (business-to-consumer) eCommerce, which targets individual consumers, B2B eCommerce is focused on meeting the needs of businesses, including manufacturers, wholesalers, and retailers.
Shopify E-commerce in B2B offers a range of benefits for businesses, including increased efficiency, reduced costs, and greater access to suppliers and products. Advantages in B2B eCommerce platforms:
Increased efficiency. Platform makes it easy for businesses to place and track orders, manage inventory, and access product information.
Lower costs. B2B eCommerce platform helps businesses reduce costs by automating processes, reducing the need for paper-based transactions, and streamlining supply chain management.
Improved customer experience. Shopify e-Commerce B2B provides customers with personalized product recommendations, 24/7 access to product information, and self-service options, making it easier for them to make informed purchasing decisions.
Greater reach. B2B eCommerce platform expands a business's customer base beyond its geographic location, allowing it to reach new markets and customers.
Enhanced data insights. Shopify provides businesses with valuable data insights into customer behavior, sales trends, and inventory management, helping them make data-driven decisions to improve their operations and increase revenue.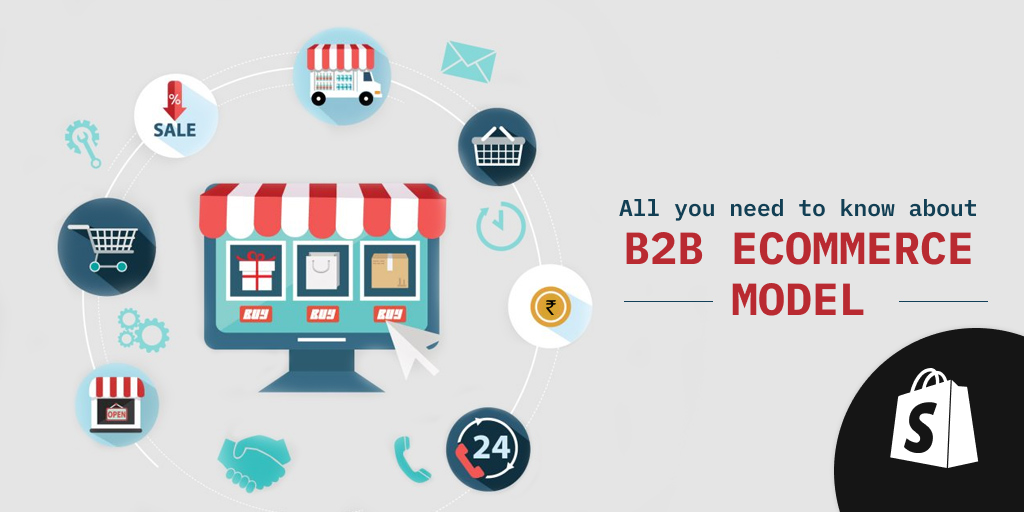 Shopify B2B is a complex of functionality of the Shopify eCommerce platform that allows businesses to create a separate, password-protected area of their online store specifically for their wholesale customers. With Shopify B2B, businesses can create a wholesale storefront that offers custom pricing, discounts, and other features that are tailored to the needs of their B2B customers.
Shopify B2B functions includes several key components:
Wholesale channel. The wholesale channel is a separate area of a Shopify store that is password-protected and accessible only to approved wholesale customers. This channel has customized with unique pricing, product offerings, and other features that are specific to the needs of B2B customers.
Custom pricing. With the wholesale channel, businesses can offer customized pricing to their wholesale customers, based on factors such as order volume, customer type, and product categories.
Discounts and promotions. Businesses can create customized discounts and promotions for their wholesale customers, helping to incentivize larger orders and build stronger customer relationships.
Order minimums and maximums. With Shopify B2B, businesses can set minimum and maximum order quantities for their wholesale customers.
Order management. The Shopify B2B feature includes a range of tools for managing wholesale orders, including the ability to track sales, generate invoices, and manage inventory.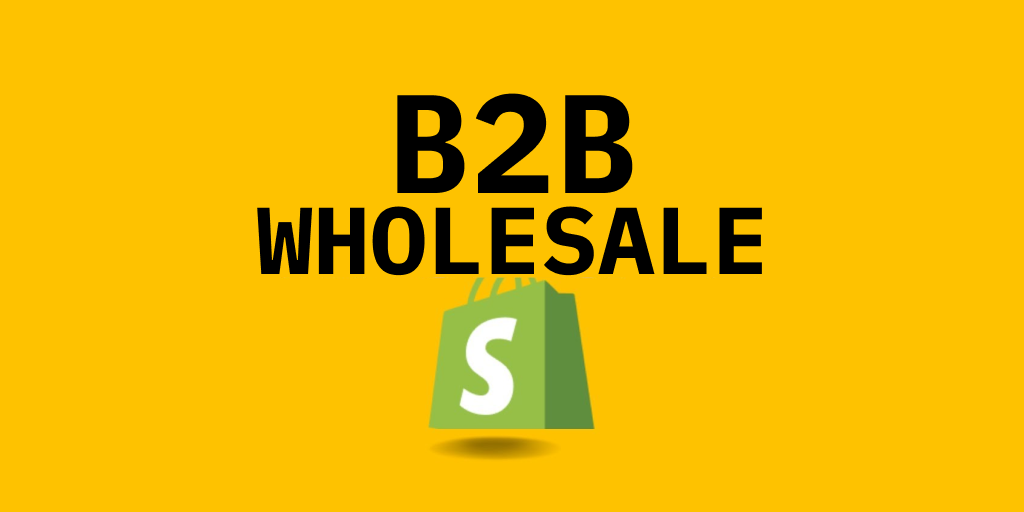 Wholesale app Shopify
Wholesalers buy products from manufacturers or distributors and sell them to retailers. For example, a wholesaler may purchase large quantities of suits and sell them to a retailer specializing in selling clothes to business customers.
To support B2B and wholesale sales, Shopify offers a range of integrations and third-party apps that can be used to enhance the functionality of the store. One popular app for B2B and wholesale sales on Shopify is the Wholesale app.
This app allows businesses to offer custom pricing, discounts, and payment terms to their wholesale customers. It provides features for managing customer accounts, creating price lists, and setting up minimum order quantities.
The Wholesale app helps businesses to streamline their wholesale operations, save time, and offer a better shopping experience for their customers. The app integrates with Shopify's inventory and order management system, providing a unified solution for managing both B2B and B2C sales channels.
Shopify for enterprise
Shopify can be a perfect and powerful tool for enterprises looking to launch or scale their e-commerce operations.
Platform offers a high degree of customization, hundreds of extensions and plug-ins, which allows enterprises to create a unique online store that meets their specific needs.
CMS can give robust internationalization features that enable enterprises to sell to customers around the world. The platform supports multiple languages, currencies, and tax rates, making it easy to sell in multiple regions.
Best of all, Shopify Plus also has dedicated, 24/7 support. Also Shopify Plus is incredibly reliable, stable, and can support unlimited growth. Shopify is well-suited to meet the needs of businesses of all sizes and industries.
In conclusion. B2B eCommerce has become an essential tool for businesses to reach new customers, increase sales, and improve efficiency.
Shopify is a versatile and powerful platform that is well-suited to the needs of enterprise-level businesses. With its advanced functions, CMS helps businesses to streamline their e-commerce operations and achieve their growth and revenue goals. And we can say that B2B e-commerce will continue to grow in importance in the years to come, because it's convenient, fast and profitable.