Recently on the Internet, and beyond, increasingly raise questions – is there a place for women in IT, is it difficult to work in a male environment and how to find your place in the field of information technology. We are convinced that the beauty and the cleverness are compatible things! In the office of our web studio works many beautiful employees, who handle projects not better than the guys. For 8th of March, the woman's day, we decided to introduce you to the girls who work in WEB-SYSTEMS SOLUTIONS.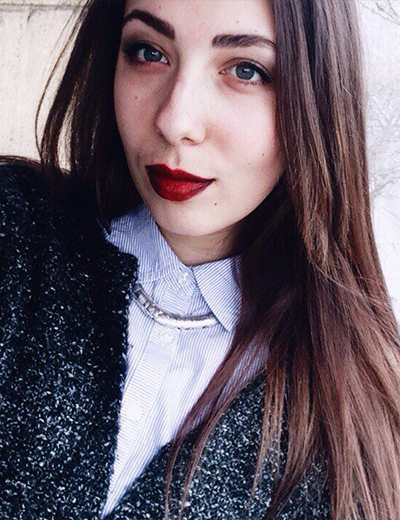 Yana, Front-End Developer

I have been working in this sphere for almost two years. Why did I choose this profession? I think it was for a reason – fate has played cards! I applied documents to the University for landscape design, but on the last day they called me and told that I had applied for the budget place for Computer Science specialty. I didn't have any problems with computer science and I decided not to strain my parents and take care of the family budget. Can't say that I liked everything at once …I obviously did not enjoy c # and C ++, but when the disciplines on web programming started, I immediately understood it is mine! Now I do not regret at all that I have chosen the direction of the front-end for myself – here you really can grow and develop!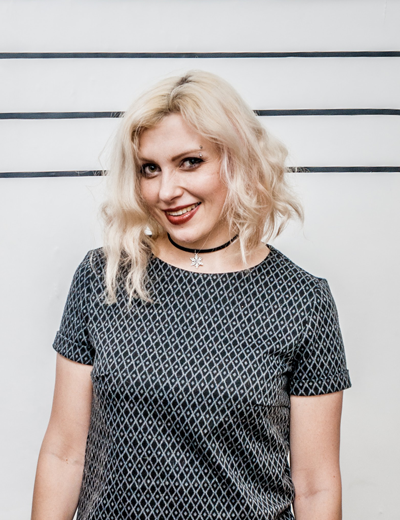 Olga, QA Engineer

I work at WEB SYSTEMS SOLUTIONS since 2011. Have started my career from the content manager. IT-company – is a place, where you want and need to evolve. So, after some time, I tried to do my first steps in QA and carried away in earnest. I'm a perfectionist – why to do just a good project if it can be brought to the ideal. Always got along with the guys better, than with girls, so there were no difficulties with the entry to the men's team. In my spare time I like to sing and travel, no matter abroad or in Ukraine, to visit a new place is always interesting!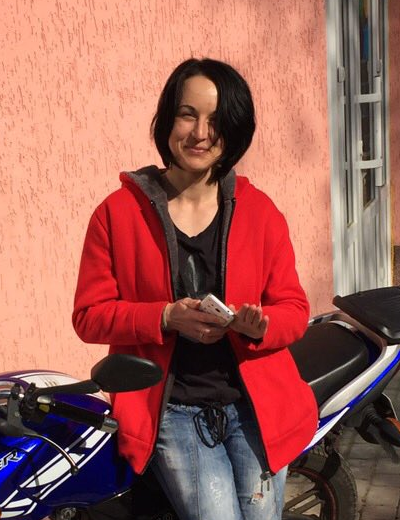 Nastya, Leading Designer

I have been in this sphere for about ten years. For me, web design is both work and a hobby and a way of life. I didn't even really sit in the decree. It was enough to rest a week, then I worked from home, while my Rita was sleeping. Now my daughter isn't just happy for me, she is my inexhaustible source of inspiration. So, notes for Mums – family and career are compatible if you have a desire. When I went to work in WEB SYSTEMS SOLUTIONS, I did not have any special prejudices about the fact that the men's team wouldn't accept me. I don't accept stereotypes at all. If you are a professional and you love your business, then you will certainly find a common language with the guys because we are all a little obsessed with work here.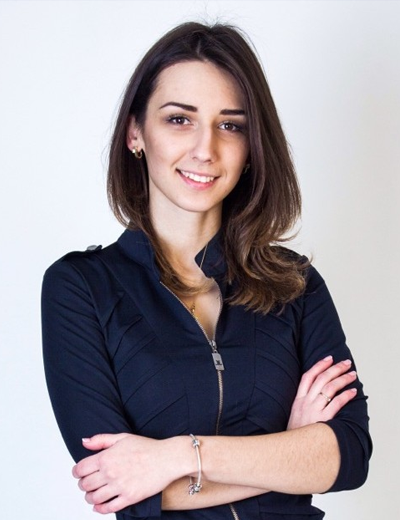 Natasha, English Teacher

I have been teaching for more than six years. I like working with IT specialists very much! I would not agree that IT-workers are introverted – our lessons are very cheerful, everyone communicates with pleasure and leaves in a good mood. So, I advise everyone to attend English classes in the morning – I guarantee the knowledge and positive emotions! Most of all I like to see the progress of students – it gives confidence that your work is not in vain. My hobby is purely feminine – make-up. And yes, in IT sphere you can be a good specialist and at the same time do not forget about beauty.