In order for your online store to be fully optimized and, as a result, to have high conversions, you need to take the migration process to Shopify more seriously and think over everything to the smallest detail in order to avoid mistakes, which will be followed by a waste of time and money. The steps you need to follow to migrate your store to Shopify depend on how your store is set up. The migration process can go as smoothly as possible if you adhere to the following instructions at the start.
How do I get started with store migration?
8 steps by going through which you can easily switch to Shopify and transfer important data, products, customers, orders, etc. from another platform.
Step 1: Set basic administrative parameters.
Before you can start transferring items and setting up payments, you need to complete a few administrative settings:
Check the basic settings so that your store address, email address and other online store settings are updated.
Find out how to manage your account and access your billing information.
Add administrators / staff so that each of your employees has a personal login and all confidential information remains safe.
Step 2: Import your store content and data into Shopify.
When you upgrade to Shopify, you need to migrate content like your products, blog, and your customer data like transactions from the old platform. It can take some time to migrate this data, so evaluate your data and decide what to migrate. List the data types you had on your old platform. Examples of the types of data that can be transferred: Products, Customers, Pre-orders, Gift Cards, Certificates, Discount Codes, Blogs, Pages (Shipping Policy, Contacts, and Other Web Pages). After you have decided on the data that you want to transfer, you need to choose a method for how you will transfer this data and in what order. There are several options that you can use to transfer your data:
Copy and paste content from your old site.
Use existing store migration programs to Shopify 2.0
Build (or hire a developer) an app that uses the Admin API.
Manual data transfer using CSV files (this option can only transfer customers and products, but does not include passwords and customer accounts).
The options you choose depend on the resources you have and the amount of data you need to move. If you have a lot of content to migrate, you will most likely need to use a migration application.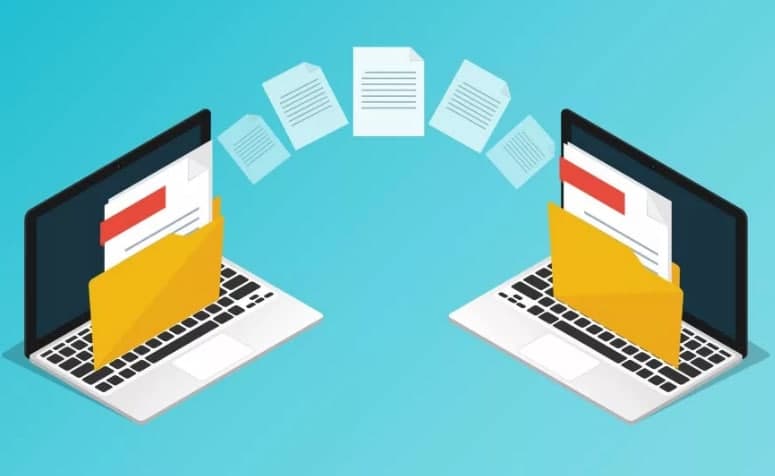 Step 3: Organize your products after migration.
Don't ignore the import order of product, customer, and pre-order data. It is important to follow the import in the following sequence:
Goods.
Clients.
Orders.
If you follow this order, you will have immediate access to your customers' complete transaction history in Shopify. The transferred orders will be linked to the corresponding products and customers.
Step 4: Make sure all product information is imported correctly.
To test your products after migrating to Shopify 2.0:
Check out the product details, including descriptions, images, options, and purpose tags.
Create collections to organize your products into categories and make it easier to find customers.
You can add additional menus and create links to collections in the storefront.
You can find inventory apps on the Shopify App Store.
Step 5: Set up your Shopify 2.0 online store domain:
When you migrate your store to Shopify 2.0, you can either purchase a new domain or transfer the domain associated with your existing store to a new Shopify account.
Step 6: Set up shipping method.
Step 7: Place some test orders.
Step 8: Invite your customers to create accounts with your new online store on Shopify 2.0.
Once you've migrated your customer data and launched your Shopify 2.0 store, you can invite your customers to create new accounts. If you have a lot of customers, you can use the handy app from the Shopify App Store to send an invitation. And if you have a Shopify Plus plan, use the Shopify Bulk Account Inviter program.
What should you consider when migrating to Shopify 2.0?
There are a number of considerations you should be aware of when migrating your store to Shopify:
URL redirect.
Client passwords.
Blog posts and articles.
Make sure you set up URL redirection for pages that customers may have bookmarked in their browser. This will minimize the risk of losing customers who will return to the page and find it unavailable after you've switched to Shopify 2.0.
Since customer passwords are encrypted, you cannot transfer them from another platform to Shopify 2.0. As a result, instead of customer accounts to Shopify, only customer records are migrated. If you're on the Shopify Plus plan, you can use the Bulk Account Invitation tool to send customers an email inviting them to reset their password and activate their accounts. Check out the Shopify Plus plan details here.
What are the most popular migration pairs to Shopify?
– Magento migration to Shopify.
– WooCommerce for Shopify migration.
– OpenCart for Shopify Migration.
– Porting from WIX to Shopify.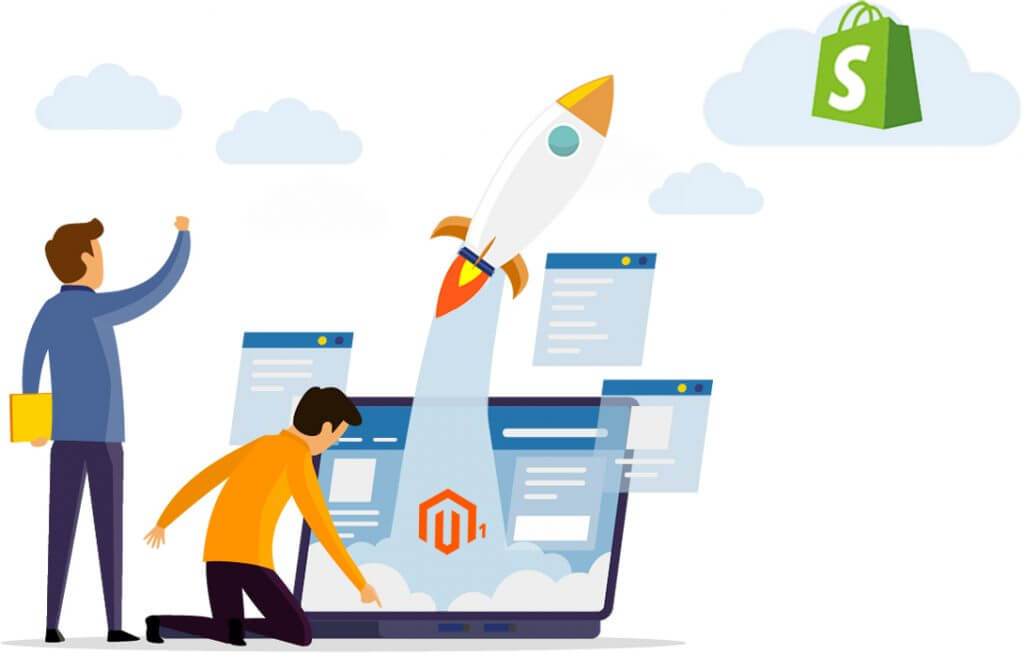 Is it possible to migrate product categories and subcategories from the old platform to Shopify?
Yes, you can migrate product categories and subcategories to your new online store on Shopify 2.0. However, Shopify will only host your products in collections. Therefore, all categories and subcategories of products from the Source Store will be changed in Shopify. Shopify has a specific category and subcategory system, and products are organized into collections (categories) with specific tags (subcategories).
Why is it taking so long to migrate from another platform to Shopify?
To keep the Shopify platform stable and fair for everyone, when you work with Shopify, you will use an API (Programming Programming Interface) procedure. All Shopify APIs are rate capped and use several different rate limiting methods. Usually this protocol will make your migration a little longer. In addition, the Shopify migration process can slow down even further:
Too many uploaded photos at the start.
So far, the limit is set at 1000 items in 24 hours after the store creates 50,000 first items.
If you are using the trial or standard version for Shopify partners, only 5 orders per minute can be imported. To avoid such inconvenience, we recommend that users upgrade to the paid plan before starting the full migration to Shopify 2.0 and review the documentation.
By the way, the documentation in the Shopify 2.0 online store has become more convenient for finding information, and sellers can create new pages with a complex design without the help of a developer and simply change or update the content of the store. Read about this in our previous article.
How to upgrade from Shopify version 1.0 to 2.0.?
Of course you can start upgrading Shopify 1.0 to 2.0 yourself, but you'll need developer help. The good news is that our team of developers which are experts and Shopify partners are ready to help you. We can help you with new sections, code reviews, tests, and improvements on the new Shopify 2.0 web pages.
If you need help migrating to Shopify from another platform, you can contact us. Grow your online business with the revolutionary Shopify platform!