What is dropshipping?
Dropshipping is a retail fulfillment method that allows you to sell real goods without having them in stock. You do not need to have your own warehouses, make an inventory and send the goods by yourself. You just add the supplier's products to your store and start receiving orders. Then you pay part of the income to the supplier, and he directly sends the goods to the buyer. This way, you take the rest of the income.
But is it really so simple?
In this article, we will talk about the principles of this business model and describe the most important processes you need to go through to start dropshipping and selling products through your online store, which are then fulfilled directly by the supplier.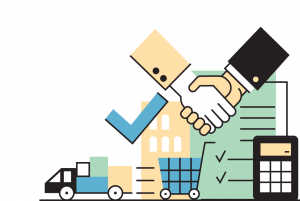 Why is it better to create an online store for selling by dropshipping than landing or using social networks?
A visitor of a "one-page site" has only two options: buy the product immediately or close the page. Also, there are difficulties with SEO-promotion in search engines. It is difficult to build a relationship with the buyer, because customers usually do not return on landings to buy goods again. When you create a page or public on social networks, you will face the inconvenience of accepting payment. Orders do not come to the cart on the site, you receive them in direct/private messages. Be sure you can consult a large flow of buyers. Besides, your business and your audience are completely depend on social network and its rules. If your page or a social network be blocked, you will lose all your customers. Therefore, for those who are interested in stable business development and sales growth – an online store with a catalog of goods is the best option. Own online store creates good prospects for dropshipping selling method.
Dropshipping is effective for everyone who wants to try themselves in online sales and with high prospects.
Every year the competition of dropshipers grows. More and more people sell the same type of goods and actively expand on social networks. To get a real income and multiply it you have to invest not only in creating a quality site, but also in ads promotion. You don't generate a lot of traffic just by running your store. In any case, you need to use advertising channels to attract potential buyers.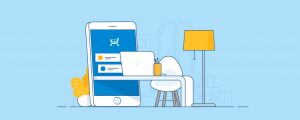 What to consider when entering in dropshipping business?
Analyse your niche. Identify strong competitors who will be difficult to bypass, and those who aren't have many potential customers. Then you will be able to understand immediately which way is better to choose to promote your product.
Choose a right name for your store. It should be simple, creative and

not similar to others.

Discuss a quality and availability of goods with the supplier. When you are just starting out, any bad feedback can cross out all prospects. You must update the data and know the amount of goods which are available to sell.
Provide good delivery and payment system. You will not be engaged in delivery of the goods. Mostly the delivery of the goods is the responsibility of your partner. But it is also worth discussing. The purchase must be delivered in time. Determine how the customer can pay for your product. Set up all available methods.
Choose the most effective CMS for an online store. This is a very important factor because you will need to integrate with the supplier's service that will provide you with the goods.
Let's stop at the last step.
Choosing the right CMS for web-site when you do dropshipping is the most important point, as dropshipping involves at least the ability to download product feed, and at most – integration with suppliers who will directly provide information about the availability of goods.
In dropshipping the main thing is to ensure the smooth operation of the whole process, including web-site, while you are focused on sales and expanding your business. We recommend the most efficient platform for easy start-up and flexible integration of your online store – CMS Shopify. The biggest advantage for the dropshipper who chose Shopify is the availability of more than 200 free applications for sale that will interact with this CMS. Also, there is an opportunity to import goods from suppliers site directly to your store. It can be a product feed (xml format), or a document (.csv, xls format) and so on. How exactly you will fill your store with goods is already depends on the supplier and the form he will give his feed.

Why you must choose CMS Shopify for dropshipping?
Shopify is a leading e-commerce platform that allows entrepreneurs to open their own online stores. More than 1.5 million websites worldwide successfully run on Shopify.
Easy to use, even if you have never had experience in creating websites.
Ideal for opening an online store with minimal investment in a short time.
Access to many themes and modules that help to automate many processes and facilitate integration.
The platform is full of a large number of different functions that greatly simplify the process of filling the online-store with goods. Moreover, you can easy change the appearance of the site, receive and process orders and much more. In addition, if you need non-standard functionality that is not included in abilitys of CMS Shopify, you can always contact us for a custom solution. We remind you, that we at Web-Systems.Solutions are Shopify experts and partners.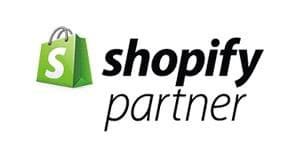 Leave a request on the site or write directly in online chat and we will contact you!