Secrets of successful filling the resume
Looking for a job, candidates are always concerned about two points: how to make a resume and how to successfully prepare for an interview.
What attracts the attention of the employer and HR in the resume:
literacy at filling out the resume;
completeness and authenticity of the information: your skills, сontact details, work experience – even if in another (!) area. Important attention should be paid to contact data. A pleasant impression leaves a summary of mistakes in phone numbers or mailbox addresses.
cover letter or resume under the vacancy. In fact, the call to the employer is to pay attention to you as a candidate. Even in the near future when opening a certain vacancy.
LinkedIn – an actual profile with your skills;
repositories, own portfolios and projects;
possession of foreign languages ​​(it is important to describe not general phrases: the level is satisfactory, but specific indicators! For example: tests IELTS, TOEFL.
It is important to post resumes at various sites and update information!
What should not be done:
to teach in the network ambiguous photo (better at all without a photo, rather than – light in the nature, with beer and kebabs);
to use the template phrases in the resume. For example: "creative, active, team player". If You want to really showcase your own creativity – create a vivid, original resume that will be remembered.
do not take the phone, disappear when You are called. It's better to immediately report that the offer is not of interest to You. Honesty is above all!
Secrets of a successful interview
You have written a great resume, or have been trained – and you were invited to an interview. What's next? What to expect and what to prepare for you? ..
Stages of the interview. Any interview consists of several parts:
telephone interview;
personal meeting;
test task.
The question about soft and hard skills. All personality skills of a person can be divided into these two groups.
Soft skills is a variation of behavior that helps in the work, especially – teamwork. This includes: ability to persuade, flexibility, adaptability, ability to find an approach to people, interpersonal communication, negotiation, time management, erudition, creativity, etc.
Hard skills are technical skills, in fact direct professional skills.
The main points that focus on the interview:
how much You love what you do;
desire and ability to study;
honesty. Even if You do not know the answer to any question, try to guess logically, instead of twisting like on the exam. Believe, this will be taken into account during the interview!
Developer in the IT sector.7 steps to the first job
How to determine Your own level of knowledge and skills if You are a developer and want to get a job in an IT company?
Hold the list! And  check out items. You are suitable for this job if:
You've heard smth / know smth about GitHub, MySQL, CMS, PHP;
You are superficially versed in HTML, CSS, JS. And understand the importance of these "three whales";
You can use the documentation;
ready to learn and develop;
try to work in a team;
ready for challenges and challenging tasks;
it's not easy to knock you down the path to the goal.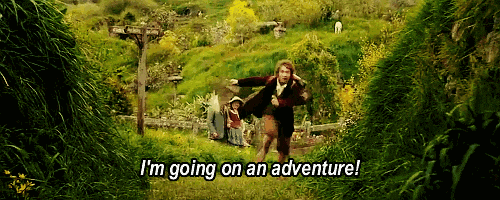 Do you have a 5 to 7 mark of the list? Then you're right for this job!