Recently in the blog we talked about the different types of sites and for what kind of business they are best suited. But no wonder they say: it's better to see once than to hear for 100 times! Today we offer you a brief overview of the sites with specific examples of our projects. For helping you better evaluate the benefits of each option and choose the best one for your business.
Business card website for interior design studio "We Art"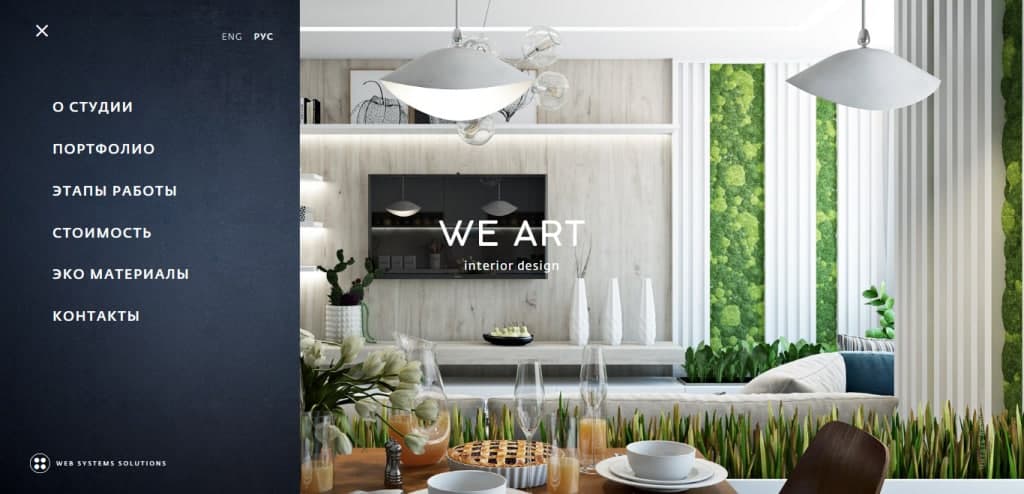 This is an example of an effective and modern site. Unique in its completeness. Laconic design and maximum simplicity in terms of filling. The comfortable menu and lightweight animations make it aesthetically appealing. The site-business card is functional, adapted for different devices and fully corresponds to the visions and wishes of the client. A project created by designers for designers. The case where the visual component and creativity – in the first place. Various page templates and great content quality make the site special. https://web-systems.solutions/en/case/we-art/
Real estate portal "Inler.net"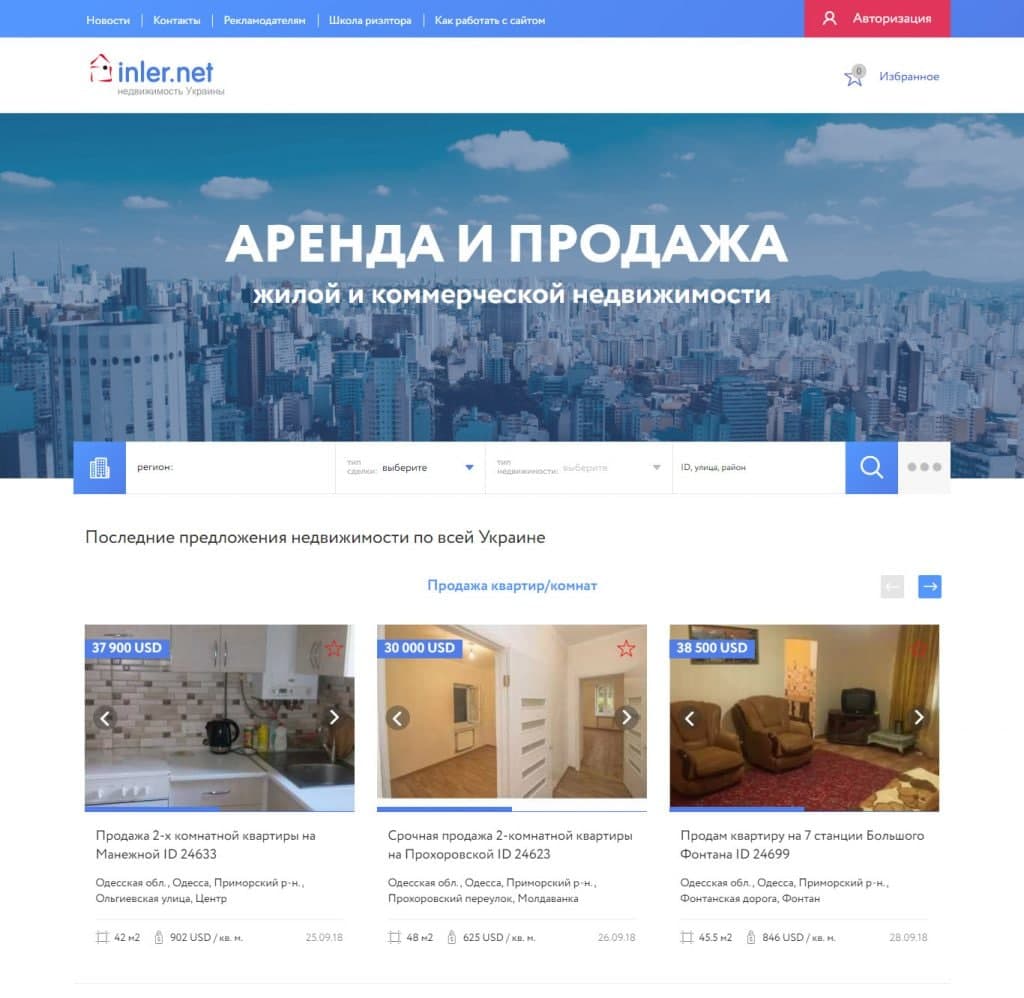 An example of a large-scale portal. With convenient search of residential and commercial real estate, personal realtors pages and adaptive design. An efficient and well-structured website, in which all the important data is immediately at hand. Some statistics: 1463 users and 29967 ads on the site. A huge array of information and powerful traffic. The real estate market in Odessa has come to a new level thanks to this portal. https://web-systems.solutions/en/case/inler-net/
Landing for "Audit-Soft" company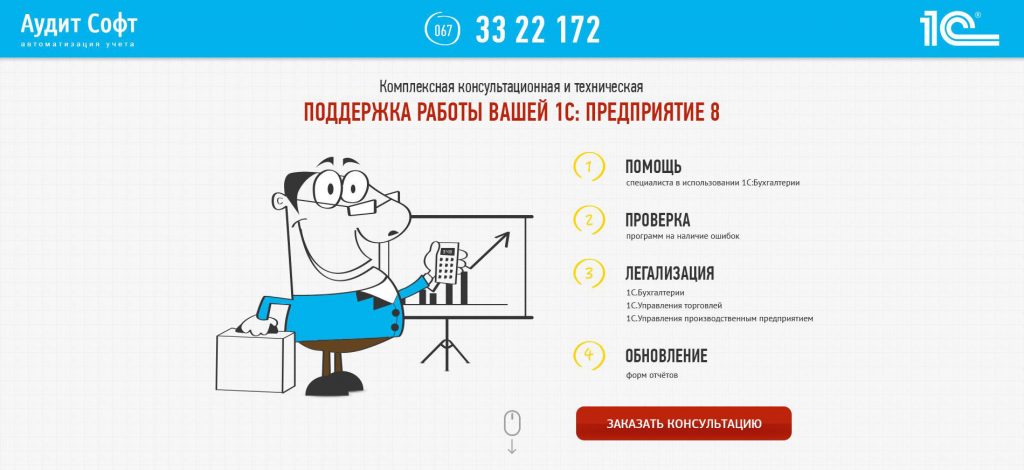 A sample landing page focused on sales. Clearly highlights all the benefits of a company that provides consulting and technical support in using the 1C accounting program. Bright forms for feedback and applications. The user can at any time receive an answer in 1 click. Simple, concise and at the same time colorful landing, which is memorable. https://web-systems.solutions/en/case/english-audyt-soft/
Site catalog for the wedding salon "Astoria"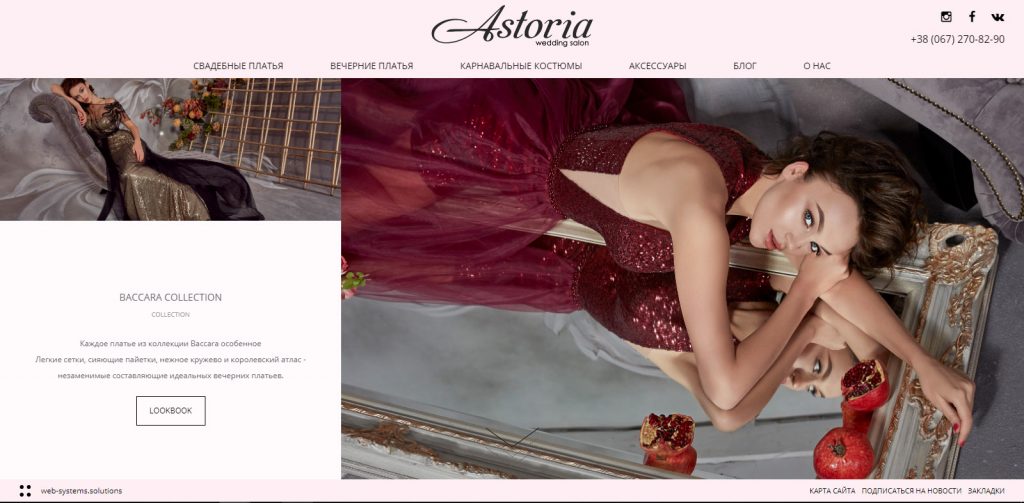 A vibrant and effective site featuring collections of dresses and accessories. The catalog is makes you feel that you are turning a real magazine with high-quality printing. The opportunity to add a favorite product to the list of favorites has been realized. Interesting information in the news block you can subscribe to. Additionally, the site is adaptive and greatly displayed on both computers and mobile devices. https://web-systems.solutions/en/case/astoria/
Online store of the Ukrainian manufacturer of socks "V&T Socks"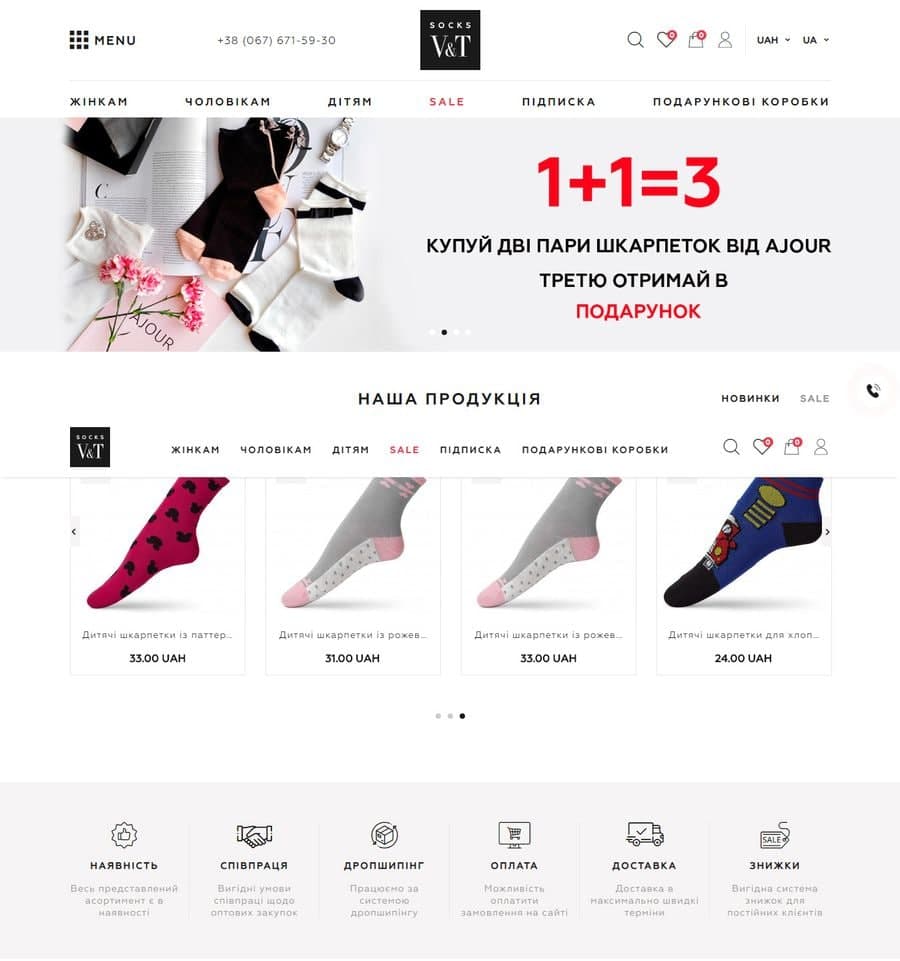 A sample multifunctional online store with user-friendly interface and advanced administration capabilities. For customers – easy search, convenient navigation, shopping history and the ability to make a quick order in 1 click. For managers – easy management of a large number of products, buyers and orders. The site is designed for the local market and perfectly presents the Ukrainian manufacturer on the market.
https://web-systems.solutions/en/case/v-t-socks/
Have you selected the best option for yourself and your own business? Then get better at work! We at
Web-Systems Solutions
know how to turn ideas and dreams into reality and make your project unique.