V&T Socks
A large company of refined linen "AJOUR", whose brand is widely known not only in Ukraine but also in the USA. Permanent member of international fashion forums. Launches a new line of production - the manufacture of original and comfortable socks.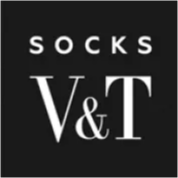 About the project
Development a multi-functional online store selling brand socks with user-friendly interface and advanced administration capabilities.
Tasks
Develop a modern and adaptive website design.

Make layout and integration with CMS OpenCart.

Customize the product for customer needs and implement additional functionality on the site.

Integrate site with customer 1C system.

Conduct internal testing, and basically optimize the online store for search engine optimization requirements.

Set up expanded ecommerce (google analytics enchanced ecommerce).

Challenge
Our cooperation with the company "AJOUR" lasts for more than 2,5 years. During this time, the company successfully supported and developed – a site on WordPress, and now the task was to create a multi-functional online store with a wide range of brand socks. It should be as easy as downloading pages and with an intuitive interface.
The company operates on the dropshipping system, as well as offers favorable conditions for cooperation on wholesale purchases. This too had to be taken into account when creating the site.
Solutions
We have chosen the CMS OpenCart, which is best suited for creating online stores with a wide range of products. All of its tools and modules are hacked into e-commerce. For clients, in practice, this means – easy search, easy navigation, shopping history and the ability to view the status of your own order. For managers – easy management of an unlimited number of goods, buyers and orders. This CMS allows (if necessary) – to expand the functionality.
The catalog of goods was structured, broken down into commodity groups with clear names and delivered separately – gift boxes (for each group).
In the administrative panel, we have added several types of users with different access information: administrator, content manager, viewer.
We made a quick order – in 1 click.
The product card has been created with a simple and non-overloaded text, aimed at speeding up the purchase process. Added shortcuts on the product card for stocks, discounts, sales – so that the customer receives as much information as possible. And they made it possible to buy goods both by piece and by group (packages).
Intelligent search on the site with tips (for example, if the client is on the Russian-language version of the site, and in the search enters "Shoes", then he selects the variants of the goods, which have such a name, but the result is issued – in Russian).
Geolocation (display of language and currency of the store depending on the customer's IP address);
Rating of goods (functional allows clients to form a rating of a certain product – and in the future sort the products in the directory by popularity).
Multilingualism (Ukrainian, Russian and English).
Flexible socks color selection for users.
As a result, we received – a modern, fast, adaptive and feature rich online store that is easy to use for both clients and managers. A resource that is easy to identify, and most importantly – who successfully sells goods!
Let's start project together!
To lead the eCommerce market, you need ambition and possibilities to grow. We assist our clients in achieving real business results.