Shopify experts from Web-Systems Solutions team are giving you solutions to overcome the most common challenges that store owners face after launching a Shopify website. We will look through the most common challenges that store owners face after launching a Shopify website, what can be difficult in the Shopify admin panel, and give you our expert solutions for overcoming those challenges.
Challenge #1. Adding and updating products to a Shopify store.
Shopify Expert Oleh: The process of adding products to a Shopify store can become the very first issue when the Client starts to import and organize the store's products, integrate product variants, manage pricing and discounts for a category.
You can check the case where our team implemented a selection of products displayed on cards with a gallery of toy photos.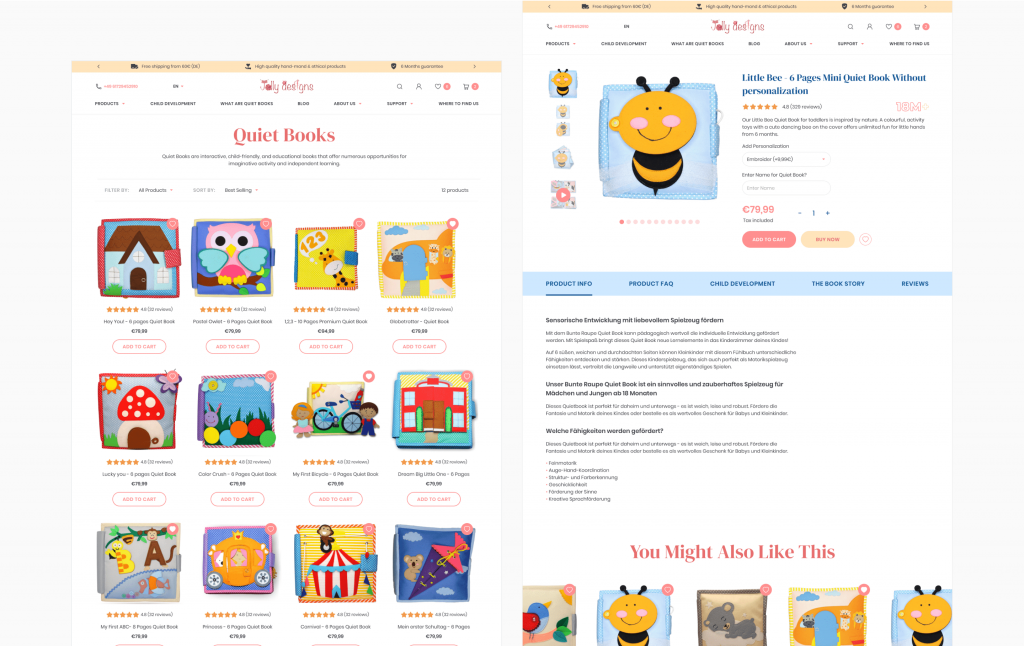 Products in the Shopify store can be imported from CRM systems or other websites. Additionally, the admin panel also offers features to duplicate, combine in categories, create bundles, and list products across multiple sales channels. 
The whole process of adding and updating products to a Shopify store relies on the functionality and configuration of the admin panel. There are several standard methods to add products, such as using the dedicated button in the admin panel.
Feel free to check out the video instruction on our YouTube channel and learn the standards of how to add products to Shopify, how to add products to collections on Shopify & how to add products to the Shopify page we tell in the video.
So, each Client always needs a unique solution for configuration of admin panel.
Solution: A method to add and update products depends on the specific requirements of each client and the level of training they receive to effectively utilize these methods.  As a Shopify expert, I can provide guidance and solutions to streamline the product addition process, optimize workflows, and ensure smooth work with a clear admin panel for the Shopify store.
Challenge #2. A ghost Shopify blog.
CMS Developer Vasyl: One common challenge with Shopify Blog is that clients often mistakenly create individual pages for articles without assigning them to a category. That's how "ghost pages" are created and affect the SEO. 
Another issue arises when an endless chain of pages is created that are not actually articles but are somehow grouped together under the Blog category.
Solution: To overcome this issue I recommend implementing a clear and intuitive system for categorizing blog posts. This can be achieved by creating predefined categories or tags that clients can select when creating new articles. Additionally, to tackle the problem of an endless chain of non-article pages under the Blog category, I suggest implementing a strict hierarchy for pages within the blog section. 
It's important to help clients understand the purpose of different page types and make sure they know how to properly categorize their articles. By providing clients with straightforward instructions and offering training on how to manage their Shopify blog effectively, we can empower them to organize their content in the best way possible. By implementing these solutions, we can help clients optimize their Shopify Blog for the best positions in search engines. 
Check out the case of our client 2×4, where we have divided the Blog into different topics and organized them using hashtags. Our team has designed and integrated Shopify templates that include videos, quiz tests, forms, and ingredient lists to better communicate with 2×4 brand experts. The most recent enhancement to the website is the "Career" page, reflecting the company's growth and expansion.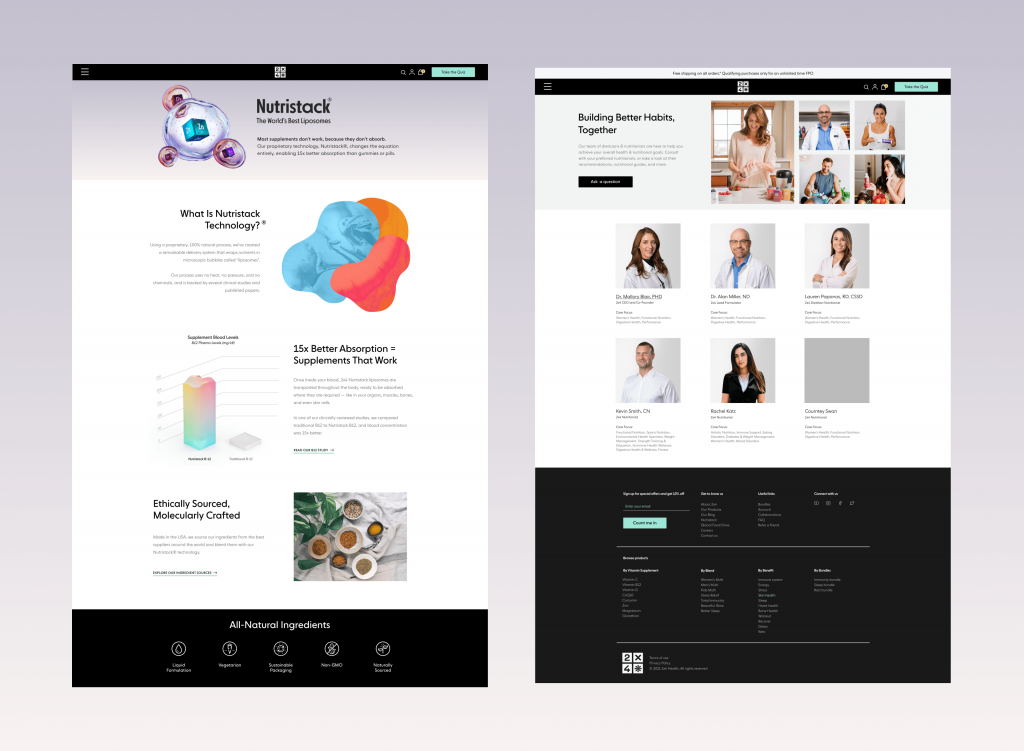 Challenge #3. Shopify templates and their unique configurations.
Shopify Expert Oleh: To ensure a Shopify store is set up for success, you need to configure templates for all the pages/product pages/collections on the Shopify site.
Let's take the case of clothing stores as an example. Although the store may have one theme, each page template serves a different purpose. For example, you may have a product page where you sell evening dresses and another page where you advertise an upcoming fashion show for your new collection of evening dresses.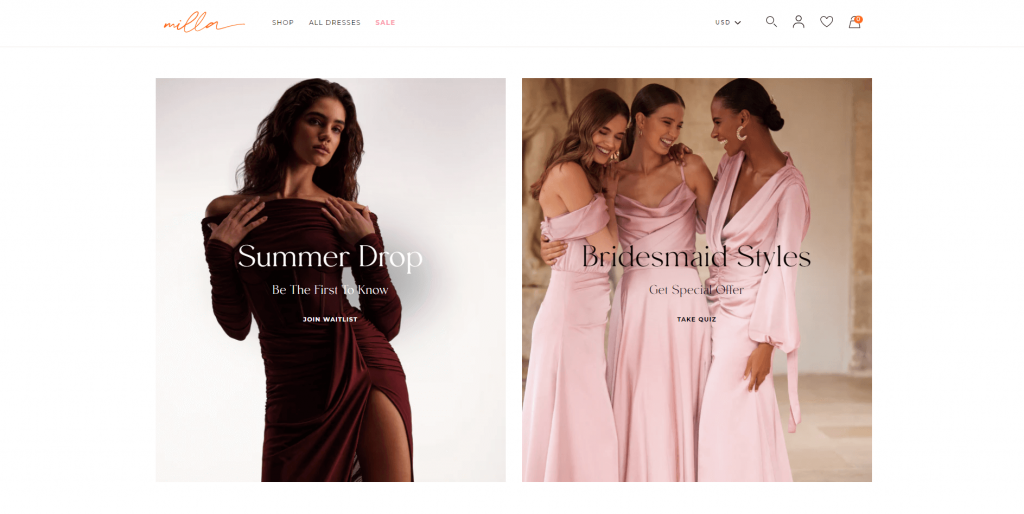 The sections, forms, buttons, functionality, and user engagement on these pages will be different. Standard templates for product pages won't be appropriate for event pages, which require their own unique design and standards.
Solution: In the theme editor, you can discover which templates are applied to which pages, and then edit them to customize the information displayed to your customers. Once you identify the templates, you can make edits to customize the information displayed specifically for the page and the user.
Be aware, that editing a template applies the changes to every page that uses that page template. By utilizing the flexibility of the theme editor and being mindful of how template edits impact the profit of different pages, you'll be able to implement unique configurations that enhance the user experience and tailor the information displayed to match the needs of each specific page. 
Better ask Shopify Experts
Shopify web-development agency – Web-Systems Solutions – can be an expert for theme, assist you in dealing with these challenges and providing high-quality Shopify development service based on our extensive Shopify portfolio – check it here.
Our Shopify experts are ready to share their experience and scale your team of Shopify projects by a cost-effective outstaffing model. Hire Shopify developers.