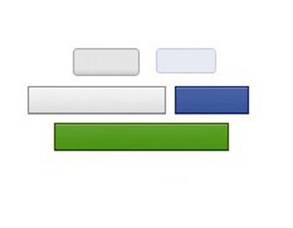 Why is Facebook blue? According to The New Yorker, the reason is very simple. The thing is that the creator of this social network Mark Zuckerberg is colorblind. And blue is the richest color to him. But still, if we analyze the color spectrum of this brand more deeply, we can come to the conclusion that everything is a little bit more complicated than that. Here is a small test from the YouTube designer Marс Hameon. Take a look at this figure.
Let me guess. You were able to recognize Facebook colors there at first sight? Am I right? This test is another proof of the fact that color plays a very important role in marketing, design and promotion. That is why it has become the subject of study of the important in the modern commerce science called Color Psychology. Study has found that colour can increase brand recognition by up to 80%. About the same percentage of all visual information is contained in color alone.
Developing branding or logo design is important to work with color schemes, because it is the color that determines the message your brand will carry during every visual contact with your client. Besides the message, color will also determine how recognizable your brand will be. Just remember the Facebook example above. Once again, some colors got so stuck to the brands they represent that, for instance, when you see a man dressed in a white T-shirt and blue jeans on the street, you automatically start to think that today you haven't checked your Facebook feed yet! Honestly, it happens to me all the time! In this article, we will analyze the main colors used by famous brands, talk about the meaning of each of them in different areas of modern commerce.
Our analysis is based on the results of the study by the British insurance company called Towergate Insurance. They recently published infographics which illustrate the results of the analysis of the logos of 520 well-known companies that spent a lot of time and money on studying consumer psychology before forming their own brand. Looking at the results, you can highlight the most popular colors. Also Towergate Insurance explains how these or those brands use certain colors to evoke different emotional reactions among people. So, according to the research, the same color generates different reactions depending on the industry in which it is used.
For example, red color used for the logo of a restaurant attracts attention and even stimulates hunger. However, the same color used in the airline industry is used to convey a sense of warmth and caring. The communication industry predominantly uses blue to promote a sense of clear communication and mental clarity. In the pharmaceutical industry, blue signifies well-being, as it is often associated with cleanliness and health. Let's take a deeper look at the results of the study.
Sphere: restaurants




Frequently used colors and their meaning:
Red – marketers believe that this color not only attracts attention, but is also able to cheer up and even awaken the client's appetite.
Green – the color of well-being, is associated with health and quality.
Blue – especially when combined with pink is used to advertise restaurants that serve desserts, as these colors are associated with sweet foods.
Sphere: airlines, tourism




Frequently used colors and their meaning:
Blue – color is associated with reliability and is believed to form a sense of trust to the company.
Red is a warm color, through which, airlines demonstrate that they care about their customers.
Yellow – a cheerful and warm color, is associated with optimism and happiness.
Sphere: communications equipment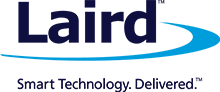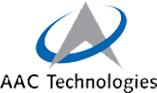 Frequently used colors and their meaning:
Blue is the color associated with communication as such. It's believed to invoke a feeling of clean and reliable connection.
Black – especially in combination with blue is associated with strength and security.
Gray – when comes with blue is considered to be trustworthy color.
Sphere: clothes and accessories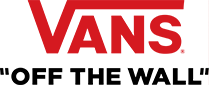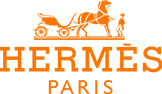 Frequently used colors and their meaning:
Black – this color is considered the most fashionable and elegant.
Red – the color of passion, marketers have found out that this is the color of self-confident people (often used by sports brands).
Orange – like red is the color of confident people, but while red is associated with healthy aggression, orange tends to be more of an optimistic color.
Sphere: goods for home




Frequently used colors and their meaning:
Blue / Blue – this color has a psychological rather than a physical effect, marketers believe that it is able to promote relaxation.
Orange – is associated, both with masculinity and can be used to advertise tools, building materials, etc., and just can cause a feeling of delight and joy.
Red – motivates and just gives strength, speeding up the heartbeat.
Sphere: pharmaceutical business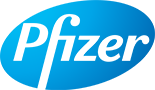 Frequently used colors and their meaning:
Blue – oftenly used by medical companies, because it is associated with well-being, cleanliness and health.
Orange – we already mentioned that this color can invoke a feeling of optimism, happiness and confidence. It is for this purpose that designers and brandologists of medical companies use it.
Green – is associated with nature and health, and therefore can form a sense of quick recovery.
Have this in mind when choosing your corporate color and developing your own brand. Or, contact the specialists who know how to apply their professional knowledge to your individual experience to create a unique brand. And remember, the right color scheme is important as it is able to attract potential customers, make your brand memorable and promote sales!