An online store in 2022 must be built on a high-powered e-commerce platform that can provide you with numerous functions and a field to grow. Fortunately, today we don't have to wait for 7-12 months to develop a good-fitted online store with all needed third-party systems, integrations, and "friendly" SEO.
In a month or two, you can step into e-commerce with your own online store that will help you to start making sales immediately. And no coding is required, today we have robust e-commerce platforms which are all-in-one solutions. Among the most world-known platforms out there, Shopify & Shopify Plus are two of the industry-leading e-commerce solutions. The choice depends on the size and capabilities of your business only.
Hence, in this article, Web-Systems Solutions – Shopify & WordPress experts, will be providing you:
what is Shopify,
is it worth getting Shopify,
what is Shopify Plus,
how much is Shopify Plus,
difference between Shopify and Shopify Plus,
why and when should you upgrade to Shopify Plus,
Shopify Lite, Shopify basic, Shopify & Shopify advanced,
how to choose a Shopify pricing plan.
What is Shopify?
Shopify is a leading e-commerce platform that allows entrepreneurs to launch their own online stores, and also is not remaining on the sidelines of their scaling.
Shopify is a SaaS (Software-as-a-Service) platform. This means that in order to create a ready-to-sale basic online store, you do not need to spend a lot of time, think over the design, choose a web hosting – all of these have already been done in the "all-in-one" solution right in the web-browser. Make a few clicks, choose a design from the built-in Shopify theme store and your online store is ready!
It is worth remembering that in addition to basic and ready-made solutions from Shopify, there is often a need for non-standard functions, additional design elements, application development that is not presented in the Shopify App Store, so you can always contact us for such custom solutions. We kindly remind you that we at Web-Systems Solutions are Shopify experts and partners.
We've made a video guide about Shopify's origin, main features, and tariff plans to help you figure out what is Shopify.
Is it worth getting Shopify?
Yes, and first – this is to EVERYONE who is connected to the e-commerce market – from drop-shipping to small businesses. Shopify is excellent for business owners interested in retailing, drop-shipping, wholesaling, B2B and B2C, and much more. There is nothing superfluous about Shopify that can distract from what it was designed for. For sales.
Shopify is famous for a wealth of top-notch e-сommerce features, well-designed themes, and great support.
Shopify has a lot of built-in integrations, e-commerce with Google Analytics, integration with Facebook, etc.
It offers a range of plans based on customer needs and investments – most notably its Shopify Plus plan.
So, Shopify is one of the best e-commerce platforms for businesses of all sizes. And when we start to talk about business size and capabilities, it goes to compare prices among Shopify tariff plans.
What is Shopify Plus?
Unlike Shopify, which is ideal to launch the e-commerce beginner, Shopify Plus is widely praised as an 'enterprise-grade' e-commerce platform. The Shopify Plus plan is a premium version of the Shopify platform.
Why and when should I upgrade to Shopify plus?
Once you hit over $1M in annual revenue, you can consider switching to Shopify Plus.
The other reasons for upgrading to Shopify Plus are simple:
You don't have time and basic e-commerce solutions seem difficult to use without tech support and expert help.
You don't want to wait to make and deploy simple changes in the online store.
Custom enterprise solutions are way too expensive to develop and operate.
Just in time for the high summer, our latest launch on @ShopifyPlus !💚 Check the case-study out: https://t.co/aNEGLOYSle #onlinestore #webdeveloper #ecommerce pic.twitter.com/y58xe2Zquu

— Web-Systems.Solutions (@websystems_sol) July 4, 2022
Difference between Shopify and Shopify Plus
Shopify and Shopify plus platforms are built on the same technology, offer the same themes, and have the same interface and main functions. But there is the main difference between these two e-commerce solutions. Shopify Plus is an enterprise platform and has unique features that are unlocked for businesses who use the Shopify Plus plan, and Shopify Plus pricing. And the most important benefit is the ability to customize checkout.
Let's look at both of these and dive into the differences between Shopify's and Shopify Plus tariff plans.
How to choose a Shopify pricing plan?
Choosing which Shopify plan will work best for your business can be difficult. If you get the decision right, you will be able to make significant differences to Shopify's online store's profitability and long-term success.⁠
Note: you have the right to experience Shopify's free trial for 14 days by registering with your email address. Shopify Plus doesn't have this free chance. After 14 days on the Shopify plan, you'll have to choose and start with any of Shopify plans or Shopify Plus.
Shopify tariff is divided into 3 core packages: Shopify basic, Shopify, and Shopify advanced.
Also, there are two different Shopify pricing plans: Shopify Lite, and Shopify Plus.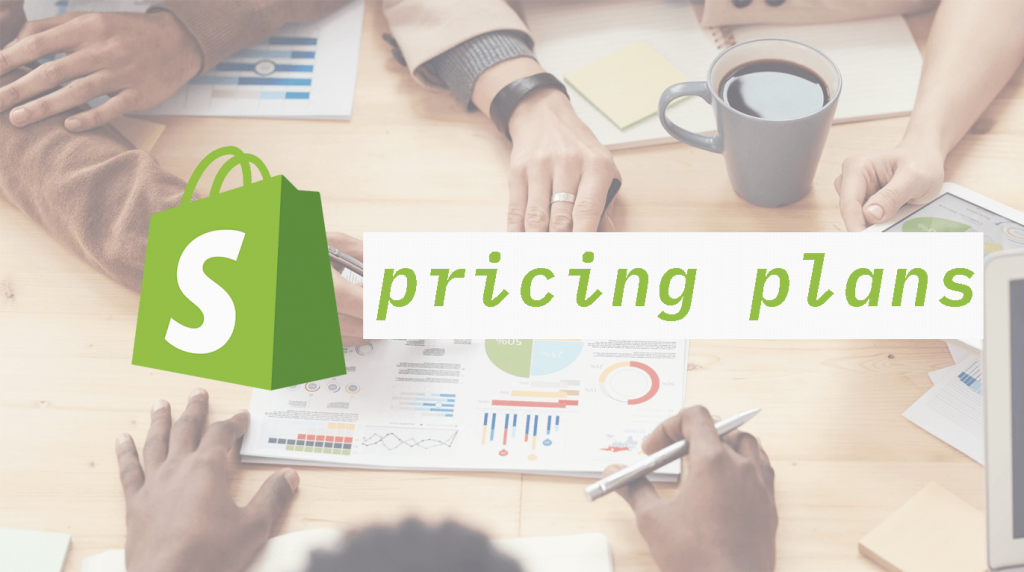 What is Shopify Lite?
You can't build an online store with Shopify Lite. It is only the option for those who want to sell in-person (via POS lite) or to add a buy button to their existing online store. It is a simple and the cheapest way to sell products and use a popular Shopify service. It costs $9 per month, which is billed every 30 days. In addition, it will be needed to pay for in-person credit card processing rates starting at 2.4% per transaction.
How much is Shopify Plus?
The question "How much is Shopify Plus?" has not given one answer. In general, the minimum fee for retailers is $2000 per month. When your online store gets $800.00 per /month in sales volume, the charging system will turn into a revenue-based model. You'll pay 0.25% as Shopify Plus fees, but not more than $40,000 of your monthly revenue.
Similar to other Shopify pricing plans, the Shopify Plus plan charges credit card rates that vary by country and additional transaction fees. You will have to contact Shopify Plus support to know exactly how much you have to pay for it. If you use third-party payment providers to execute customer payments, you'll need to pay an extra fee of 0.15% per transaction.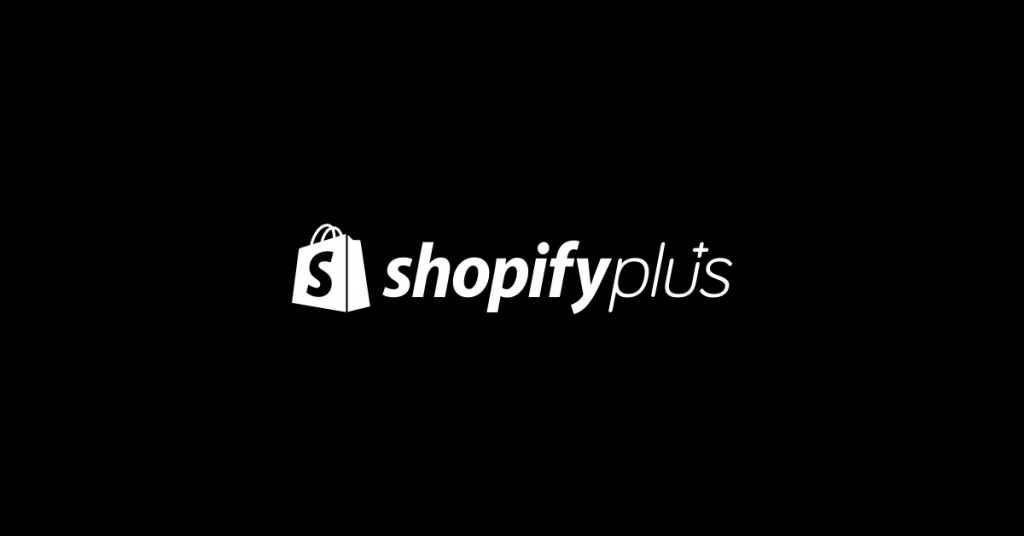 Shopify Basic VS Shopify plus
The basic Shopify tariff plan charges $29/month. It offers you an e-commerce store and a blog. Besides, an unlimited number of products to sell and 2 staff accounts to create. If you use third-party payment providers to execute customer payments, you'll need to pay the Shopify transaction fee – in the Basic Shopify plan: 2.0%; the online credit card rate per transaction is 2.9% + 0,3 USD.
Shopify VS Shopify plus
If you go with the Shopify plan, you'll have to pay $79/month. This pricing option is different from Basic Shopify only in a number of staff accounts. Shopify plan allows the creation of up to 5 staff accounts. If you use third-party payment providers to execute customer payments, you'll need to pay the Shopify transaction fee – in the Shopify plan: 1.0%; the online credit card rate per transaction is 2.6%+ 0,3 USD.
Shopify Advanced vs Shopify plus
Shopify Plus and Shopify Advanced are two of the world-famous plans available on the e-commerce market today.⁠ This Shopify pricing plan is the most expensive package, which charges you $299 per month. In turn, you are able to create up to 15 staff accounts. If you use third-party payment providers to execute customer payments, you'll need to pay the Shopify transaction fee – in the Advanced Shopify plan: 0.5%; the online credit card rate per transaction is 2.4% + 0,3 USD.
Shopify Plus benefits
You can create and manage an unlimited number of online stores.
Each of Shopify Plus's online stores can be displayed in different languages and currencies. This means you can freely display separate niches of products in each store and make your site accessible to global customers. The fee for the main store and 9 expansion ones are included in the basic setup costs ($2000). Then you will need to pay $250 for each next store.
You can customize a Shopify checkout page
Another Shopify Plus benefit is that it allows you to customize the checkout page, which is not allowed on other Shopify plans. In a Shopify Plus plan, you can utilize Script Editor. In the way of small pieces of code, Shopify Scripts let you create a personalized user experience in the cart and customize the Shopify checkout page.
Want to take a look at a solution that will allow to making your own style of checkout without the Shopify Plus tariff plan? How? Check out our experiment and custom solution here.
The list of supported currencies
Now Shopify supports up to 133 currencies, so almost everyone customer can buy your products without any barrier. But the Shopify Plus automatically selects the appropriate currency for customers based on their IP addresses, while with other Shopify plans the customers have to select the proper currency manually.
Filing and remitting the sales taxes
To administer your Shopify sales tax, you may need to register your company with the state or federal tax authority. And Shopify will not file for you or remit these sales taxes. Shopify Plus plan gives a great help with calculations and reports when it's time to file and pay taxes – Avalara AvaTax service. This is a paid service that automatically calculates and files tax and is only available for Shopify Plus online stores.
Shopify Plus features
Launchpad
It is a tool for automation that allows you to deal with such business tasks as product drops, restocks, and inventories impressively. An analytic dashboard and real-time view of events progress make it real to create a straightforward and effective business.
Shopify Flow
Basically, Shopify Flow enables you to set up automation for all facets of your business, including customer service, marketing, inventory tracking, order management, risk management, promotions, and more.
Headless E-Commerce
If you are a big fan of the digital world, you may probably hear about "Headless commerce", read more here.
Keeping up with this latest trend, Shopify Plus headless eCommerce comes with numerous unique features.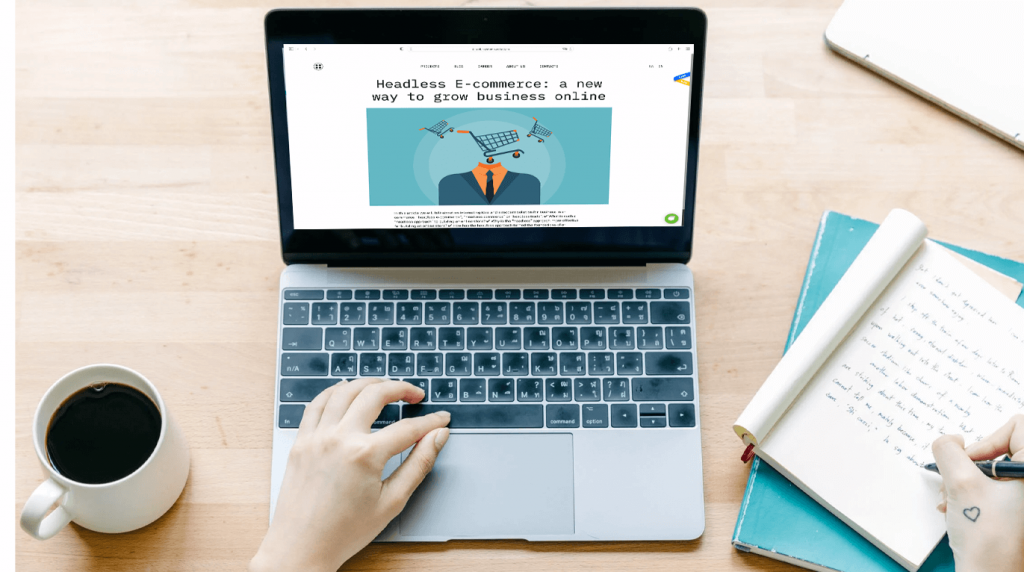 How to upgrade to Shopify Plus?
It is a pile of work, so if you don't have time and ways to upgrade from Shopify to Shopify Plus by yourself, contact us – Web-Systems Solutions!
The other way is to contact Shopify support. Or you can perform the transfer from Shopify to Shopify Plus on your own with the help of cm.litextension.com automated tool.
Conclusions
Shopify is an e-commerce platform kitted with all the features and functionality small to medium-sized businesses need to create and run a standalone online store from scratch, whereas Shopify Plus provides an enterprise-oriented version of Shopify's solution.
The main difference between the Shopify and Shopify Plus platforms is the target customers. Shopify is a smart choice for small, medium, and large businesses because of its affordability and efficiency. While Shopify Plus is the icing on the cake for large enterprise-level companies as they need a more powerful platform to cater to their huge enterprise business.
The biggest difference between Shopify and Shopify Plus is pricing.
Even though the Shopify Plus price is much higher than Shopify's core plans, Shopify Plus is totally cost-effective since it minimizes the time, labor force, and workload.
Now, you have two solutions. Still hesitate about the Shopify tariff plan? You can ask Shopify experts for help. Web-Systems Solutions will analyze your business and figure out which Shopify plan needs getting. 😉