Where to learn how to work as a trainee developer? How to get the right communication skills?
Internships and student practices of IT companies are effective ways to do this. Generally, it is free of charge lessons with practical experience and the possibility to get a mentor and communicate with experienced IT experts. It is for students and beginners in developing. Minimum entry threshold for such internships is introduced: for example, HTML bases, understanding the basic principles of layout, experience in writing code, or independent programming attempts. English is also a determining factor.
English is necessary for a web developer because:
it erases the lines of communication with customers and developers from all over the world;
to google and use the Stack Overflow tools, which collect the most often developers questions and answers;
communicate on foreign IT forums and read the latest information;
study new technical literature and documentation;
be able to follow the latest trends in IT.
Why is there a threshold for admission to an internship?
Free education is always limited in time and approach, and therefore requires a limit in the number of places. In particular, in our company, there was a great demand for such internships: for one stream where we could teach 10-15 students, we got 80-100 applications and we were forced to refuse many and determine the entry threshold.
In order to get the best possible practical experience and communicate effectively with a mentor in a given time frame, you must at least follow the IT sector and keep abreast of the latest technology trends. This helps not only to formulate questions correctly and get feedback faster but also to get more pleasure from the internship process.
An internship is a quick start especially for students when they come and try to apply everything they have read and studied at the university.
Our team, like no one else, understands the need and importance of high-quality practical students education. 
At "Web-Systems Solutions" we always actively cooperate with students, because they are the future of the IT-sphere! We recruited interns in CMS Shopify, OpenCart, WordPress development, NET development, React.js, PHP development. Now, 15% of our employees are graduates of such internships.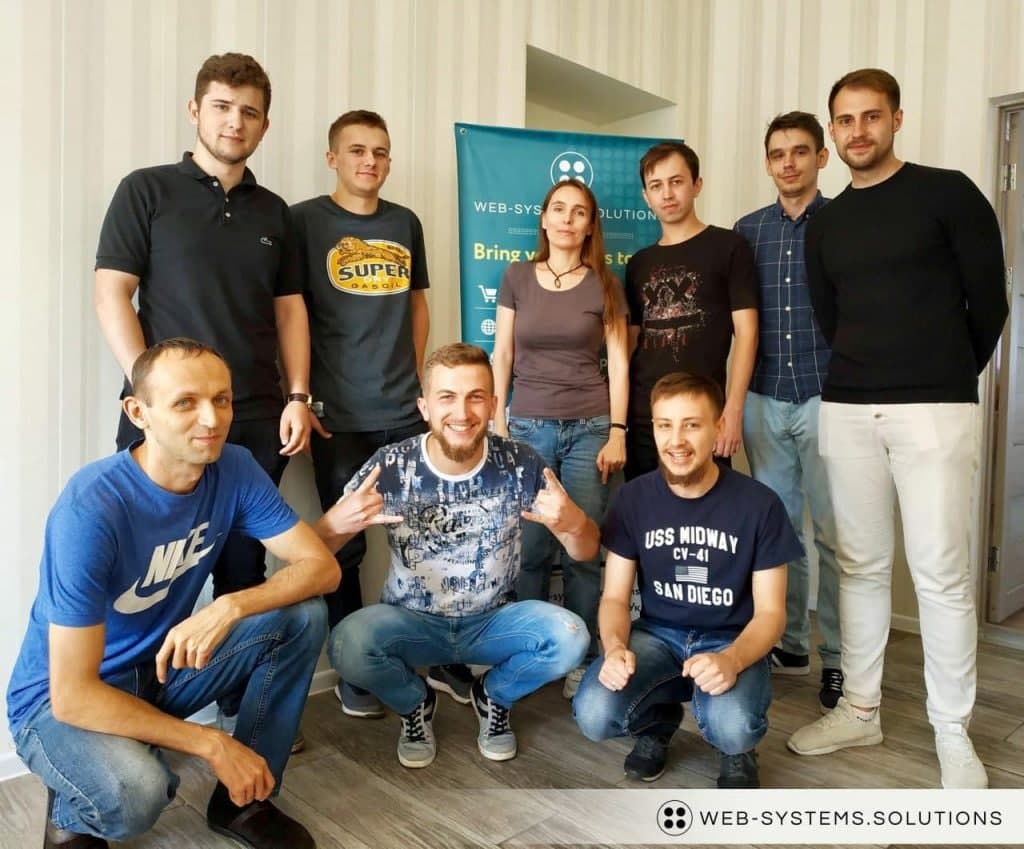 Why is this cool for students?
Practice. This is not only a time when the student applies his knowledge in real work, but also can try how to work in a team, adhere to deadlines and be responsible for their work.
Leadership quality. The student begins to work in the company of peers, who, in turn, are ready not only to learn and work a lot, but also to fight for employment in the future.
Employment. Every city has an IT community where partner companies often share knowledge and expertise. Therefore, the personnel reserve, which is formed from the internship program, remains not only in the company where you underwent these internships, but also always open to offers from partners.
Why is this cool for a company?
Talent pool. The exactly closed vacancy is a trained specialist precisely for a vacancy of a company.
Loyal employees. Employees who grow up within the company are always more loyal people because they have taken the path of professional growth within the walls of the future employer.
Mentoring. Company employees are encouraged to be useful and more motivated to develop when they train interns and educate young minds. By teaching someone we improve ourselves.
Contribution to youth development and professional IT community. Universities, unfortunately, do not produce IT specialists who are immediately ready to work in IT companies. Circumstances are developing faster than the educational system in Ukrainian universities, and therefore teaching by ourselves is the best way to get a cool specialist.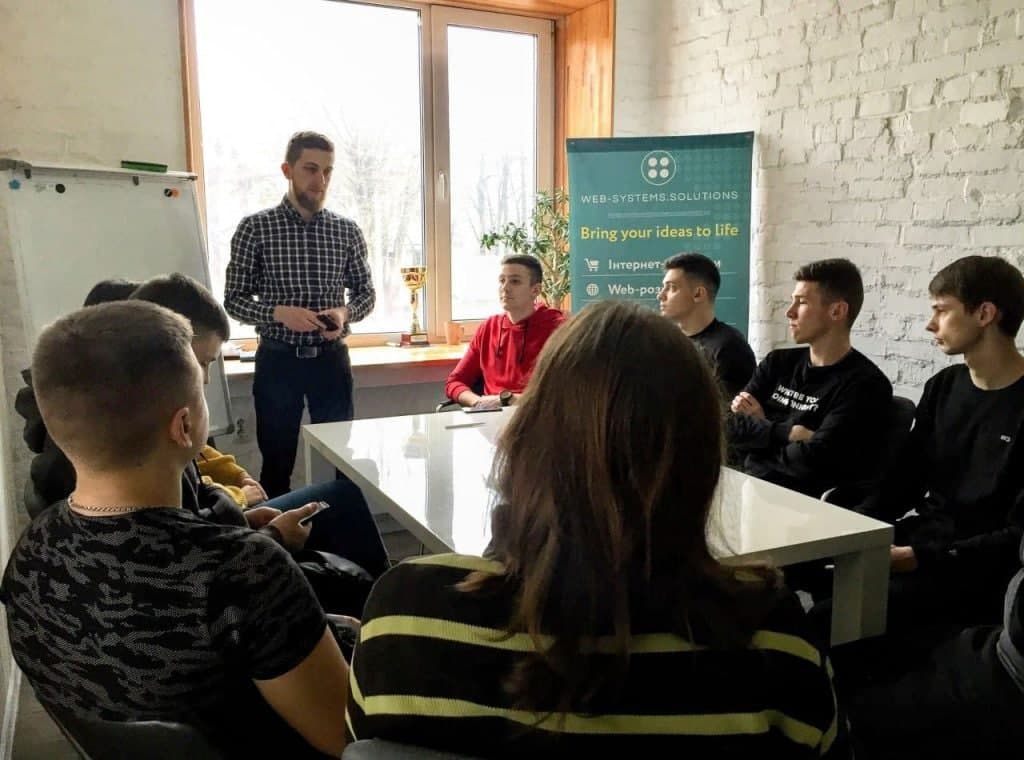 Even if at the end of the internship the student failed to get a job offer, there are cases that after 1-1.5 years, graduates return with new experience and receive the desired offer. In particular, during the internships from "Web-Systems" there were students who simply aimed to get an internship and did not fight for a vacancy at the exit, but a few years later returned to us for an offer with more experience. Learning is the best investment in your future. Fortunately, IT companies are always ready to help make it happen. After all, it is in the interests of both. Therefore, finding free training programs or companies for internships in IT is really easy.
But what to do if a student doesn't have enough knowledge to go on an internship at IT?
Free internships allowed our team to understand how to teach, what to focus on, what skills to pump in the first place. We highlighted the strengths and weaknesses of the modern student and realized that universities do not give. The experience of internships and internships has made it clear that we can teach more and on a larger scale. We have made sure that there are many more bright minds now, but there is no environment where they can grow. That's why we paused free internships and transformed all our 12 years of experience as a company and 5 years of educational experience into a non-free full-fledged educational project – IT Academy "Web-Systems".
Just start your career and want to get practical knowledge of the current IT areas?
IT Academy "Web-Systems" is an analogue of the university, only after studying here you do not have to adapt to changes, in particular in the field of IT yourself, take additional literature and retrain in other courses.
The academy unties our hands.
The threshold for entering education has become lower, or rather disappeared altogether.

Now our student will be able to take a career test with a qualified psychologist, developers and teachers to find the direction in IT to which there is the greatest inclination.
To study not according to a template. At the Academy, we introduce students to projects that are supported or implemented, as well as introduce the technologies and resources that the company has. This is a living training for avid people.
We manage to devote more time to each student individually.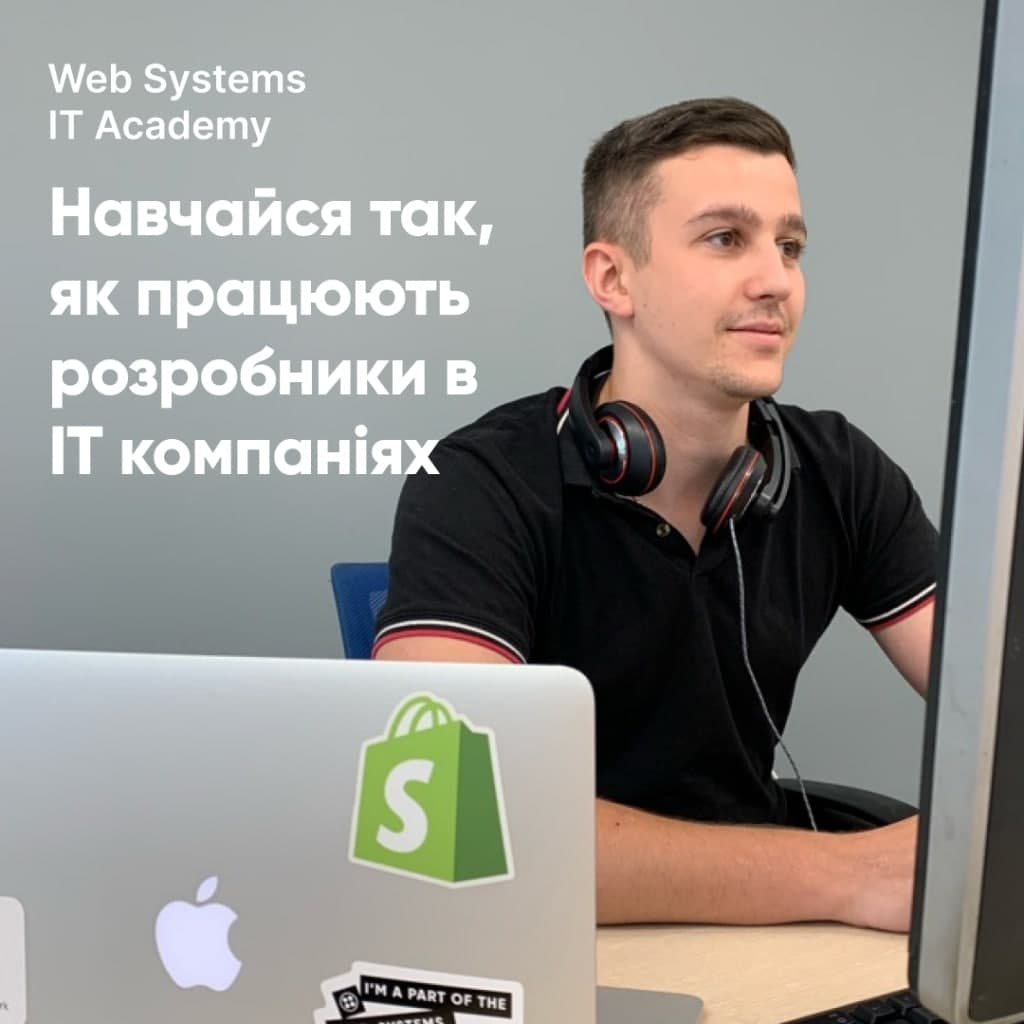 First of all, this is a social mission.
30% of our employees today are undergraduates of technical specialties of universities. They often despair in the process of studying at universities, participate in Open Source projects and try to master IT on their own. We promote the growth and development of the younger generation. That is why at the Academy we give this opportunity to everyone: teenagers and students, to make the right choice to secure the future, to hone their skills, gain practical knowledge and accurately determine the future profession. We also help connect to the IT community and build useful connections.
The happiest students are the people who knowingly chose a profession and who are really like it. What do you do if you don't know what you like? Ask for help.
We teach according to the modular system and have expanded the areas of study. For example, the first module includes basic knowledge of front-end and back-end development, design, testing, management and marketing. And at the second stage we help with career guidance, our student chooses a specific specialization, and receives education in the chosen IT area. All specialists of "Web-systems Solutions" are involved in the development of curricula, work programs of disciplines, and experienced mentors conduct classes. In this way, we approach learning from the most practical point of view and bring the learning process closer to real IT projects.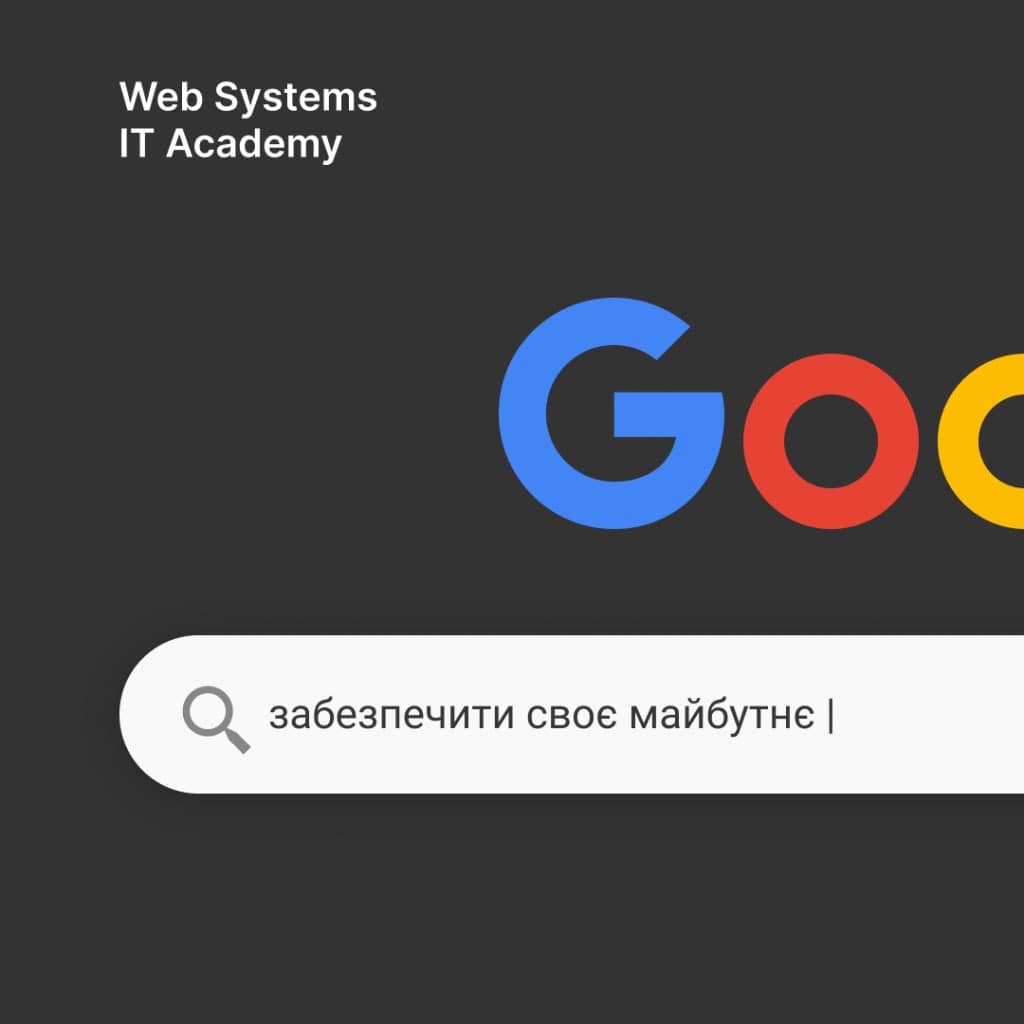 Employment pattern.
As well as on internships, the most successful students of the Academy will receive an offer of work in our company.
Material "side of the medal".
Investing in your own knowledge entails a focus on results. I do not want to miss classes, it is also not logical to ignore homework. Stimulus and motivation is what is behind any money spent. Therefore, the Web-Systems Academy is not free. Life is the way you prepare for it. The better you prepare, the more interesting life is;) For example: Steve Jobs used himself in many classes. In particular, he argued that it was because he once took paid courses in calligraphy and typography that beautiful fonts appeared on his computers. Jobs notes that it helped him more in business than studying at university.
When student finds their job, it lights us up.
We support various initiatives and ideas;

Choosing a complex movement, professional and personal;
We bring communication with the profile as much as possible;
We form a career for a student.
At Web-Systems IT Academy, we come together to learn hard, not be afraid of mistakes, and improve for the future. And also, we believe that IT is an area where a techie and a humanist will find a place for themselves. The main thing is to give the right impetus.;) P.S. We have useful video content! Subscribe to the Academy's IT channel on YouTube and grow as a specialist;)