During the quarantine such world-famous brands as Puma, Zara, Pull & Bear, Bershka and others were launched on the Ukrainian sales market online. And this did not limit local producers. On the contrary, healthy competition and the growth of the e-commerce market have given impetus to Ukrainian manufacturers and they began to launch their online stores as well. According to research, the state of online sales in 2021 already has 66% of all existing points of contact between sellers and buyers. 5 years ago it was impossible to imagine that someone would get acquainted with the product without going to the physical store. So if online commerce has become so widespread, there will be a specificity of its legal organization. On the one hand, it is similar to the opening of a physical store, because it contains a number of common rules from the state. And on the other hand, since it works at online space, it has its own distinctive features both in general and legally.
Do you want to sell online and do you think how to register an online store legally? Are you a member of e-commerce and looking for the necessary documents for this niche?
In this article we will help you take the first legal steps in online sales;)
So, the sequence will be as follows:
1. Choose the form of legal entity. Unless, of course, you're already accidentally registered. Therefore, there can be two forms: a juridical person and a sole proprietor or "FOP". Here we advise you to focus on sales, business, your own ambitions. And the best choice is to consult with an experienced lawyer or accountant. 2. Register as a business enterprise. 3. Get a document – an extract of state registration. You can also register as a sole proprietor online. It's just perceived terribly. In fact, you can do everything yourself without leaving home. For example, on the "Дія" website in the section "Services" – "Creating a business" – it is offered to open a "private entrepreneur" in 10 minutes. And if you still have some ambiguities, you still can ask for a piece of advice from an accountant/lawyer or you can always google it too. 😉 4. And the most important thing is to indicate the KVED codes for your type of activity correctly.
When you register as a juridical person or a sole proprietor, you must indicate your main activity according to the Classification of Types of Economic Activities (KVED) or Nomenclature statistique des Activites economiques (NACE).
The Classification of Types of Economic Activities, or simply in Ukrainian – KVED, shows the main activity of the company and has a special digital label. KVED systematizes and pick into groups the entrepreneurs who produce the same goods, sell services or use the same processes of their production. Put it into a few words, you select KVED according to the bigger type of income you receive and it describes the main direction of your business.
These can be such types of activities as:
KVED 46.19 "Activities of intermediaries in the trade of a wide range of goods". It is an activity of commission agents, brokers in wholesale trade and in trade carried out by goods on behalf of other persons. Also, it includes activities related to the consolidation of sellers and buyers and the implementation of commercial transactions on behalf of the customer.
KVED 46.51 "Wholesale of computers, computer peripheral equipment and software" – for the sale of computer equipment.
KVED 63.12 "Web portals". It is used to manage websites that use search engines and create large databases of Internet addresses and content in a convenient search format. Also, this KVED is for those who manage media sites that periodically update information content. This is the main KVED for marketplaces and other hybrid online stores with similar features. (Prom.ua, Rozetka, ALLO, etc.)
KVED 46.73 "Wholesale of wood, construction materials and sanitary equipment" – for selling relevant goods.
But no matter which type of activities you have, because if you want to sell by online store, you need to have in the list the KVED 47.91 "Retail trade companies mail order or over the Internet".
This is the main KVED for online store. It includes retail with the help of mail order companies or over the Internet. Remember that there are activities where RSO is already mandatory. Read our previous article about this and you will know where the use of electronic RSO will simplify your life.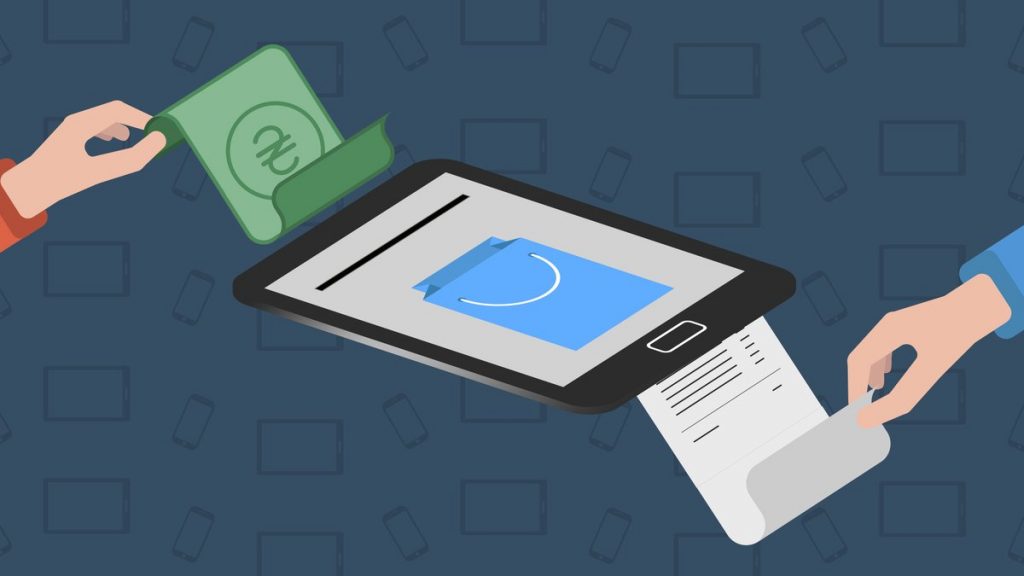 Therefore, in e-commerce it is KVED 47.91 "Retail trade companies mail order or over the Internet" must be selected firstly upon registration or must be added later. If you are a sole proprietor or "FOP", you can do it very easily and quickly by going to the above-mentioned desktop version of the "ДІЯ" site or using the mobile application, where in the list of services you have to click "Add a KVED" and select 47.91 from the list. You will spend less than 5 minutes doing it, and you will be calm 'cause you work according to the law. Besides, you will save yourself from fines. 😉