90% of decisions to purchase products and services are made online before a customer visits a physical shop (according to data from the Statista platform). So, online stores, corporate sites, mobile applications and other portals are the key to entering into the commerce of the future.
Considering what will be popular in 2022? – Some trends will remain relevant from the past years, but there are trends that are radically changing the market right now. There are focusing on user comfort, automating business processes, commerce without borders, mobile commerce, brand authenticity, and a new form of commerce – the merging of the online and offline. Next, let's look at each trend of 2022 in more detail.
E-commerce revolution
There is a new era of e-commerce involving both buyers and sellers, and developers of Internet resources.
Barriers to entering the online market are decreasing. There is now an OpenSource community and many open-source platforms that are good solutions for starting an online business. Besides, international delivery systems allow making purchases in online stores from anywhere in the world. Therefore, no boundaries for sale: no geographic, no technological.
Open access to the online marketplace for sellers and buyers has led to an increase the share of e-retail in the global market. Sales of the e-commerce market are projected to account for 24.5% of total retail sales by 2025.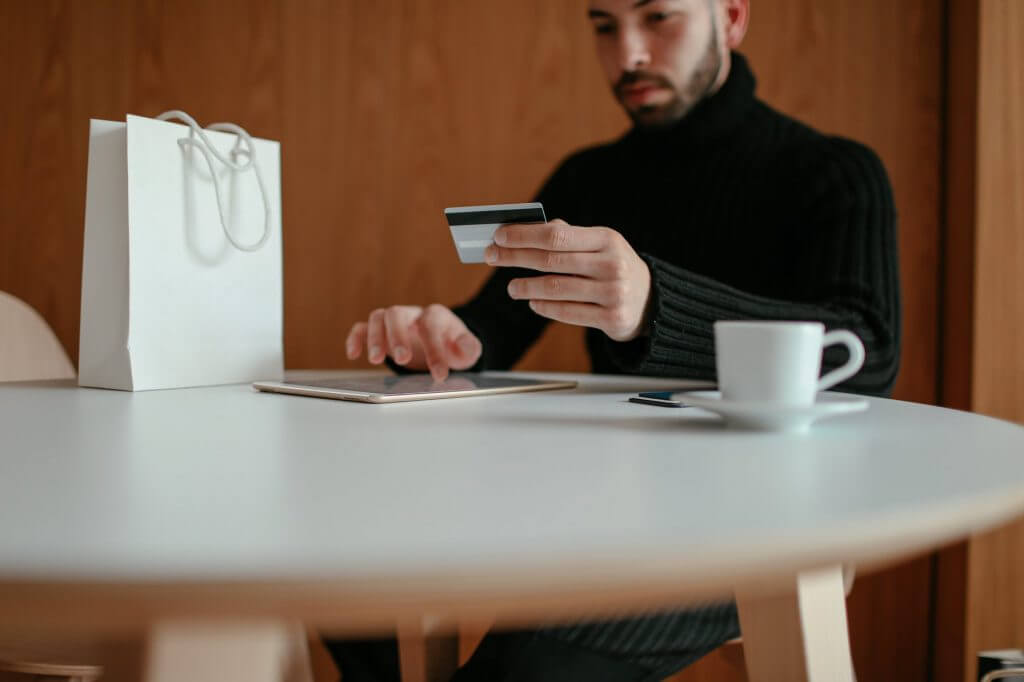 A design like thinking process
Design development is no longer just working wirh the visual part: all the nuances of user interaction with site should be taken into account when considering the interface of the web resource. Of course, the external visual elements (UI) are still important. But now the details that provide user comfort and experience on the site (UX) are coming to the fore.
Search engines are increasingly focusing on site usability. We talked about this in more detail in the previous article. Therefore, the meaning of this concept is increasing every year. Pay attention to the benefits that the user receives in the process of interacting with the web resource and its interface.
Functionality. The website helps and "pushes" the user to choose the option he wants, even if this person is for the first time on the site.
Reliability. The abundance of information that is displayed on the "About Us" page, links to social networks, pop-ups allow the user to get the most complete picture about the website.
Convenience. The website sets out the information for the user that is interesting for him at the stage of using the website.
The ability to give pleasure. The web resource offers the necessary micro-content and images that help a person stay on the site longer.
Strong business position
Now we choose companies based on their values, mission and contribution to the social environment. It is much more pleasant for buyers to make a purchase where they can make their own contribution to the value of the business and play a small role in it. Past events continue to raise consumers awareness of the world in which they live, work and do shopping. As a result, businesses are dedicating a separate page on the website to their values, making advertising campaigns and mentioning their unique position in building a business.
Online + off-line: universal access
Modern technology has set a high bar in users satisfaction. Nowadays buyer is in the digital world with one foot and in the real one with the other. Big companies combine these two worlds to create a one-stop, multi-channel point of sale. They can use headless e-commerce, custom development, IoT technologies. Watch more about the headless trading approach in our video. English subtitles available.
Mobile commerce
84% of 783 people consider 2020 to be a decisive point when it is no longer possible to return to usual way of business (according to a survey from Harvard Business Review). Mobile sales is now a key element of growth of business and its profit.
In addition, if a resource is not adapted for mobile, it will not appear in search results. Also, you can develop a separate design for the mobile version of the site. It should be noted here that each phone screen has its own extension, so it is important to place only the most necessary information on the pages so that the user can easily find what he needs.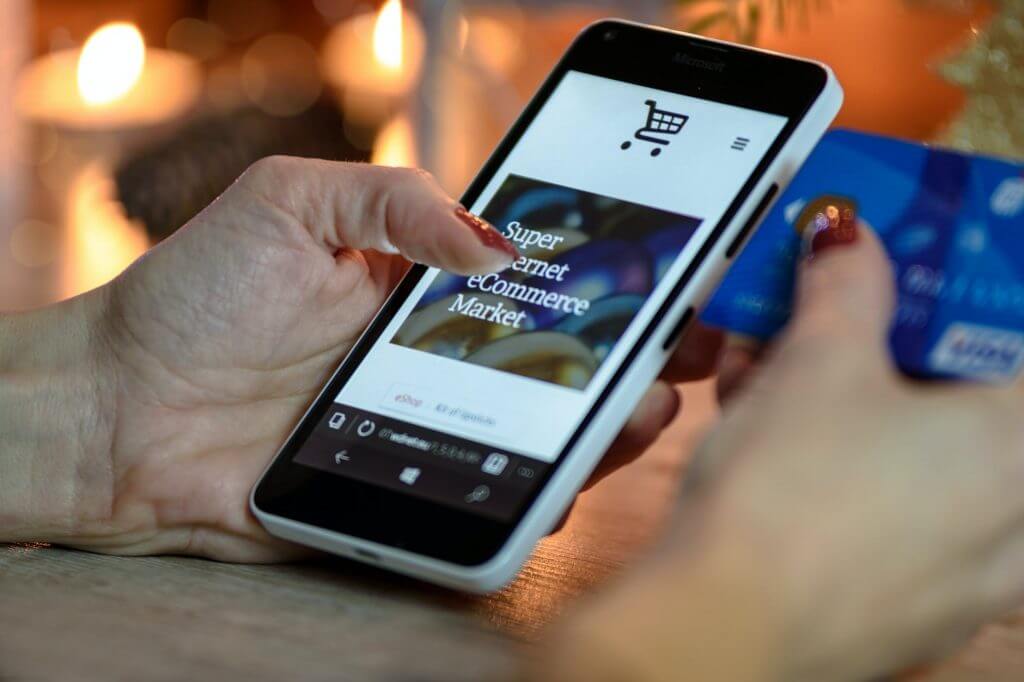 Automation of business processes
This helps to solve the business functions according to the needs of the clients. Therefore, we see a huge demand for the automation of manual tasks. The following processes can be automated: interaction with website users, customer relationship support, tracking user behaviour on the site, regular notifications.
It's strange enough in 2022 to control processes and profits using a calculator, or manually collect and transmit information. There are many solutions for this on the market today. The most common is the development of a CRM system. They can be ready-made or custom. Custom systems are created individually and help to complete specific business tasks. For example, control the sales process, settlements, draw up and pass on the client's request, generate the necessary information into files.
For owners of several real estate objects, residential complexes or shopping centers, this is a must-have.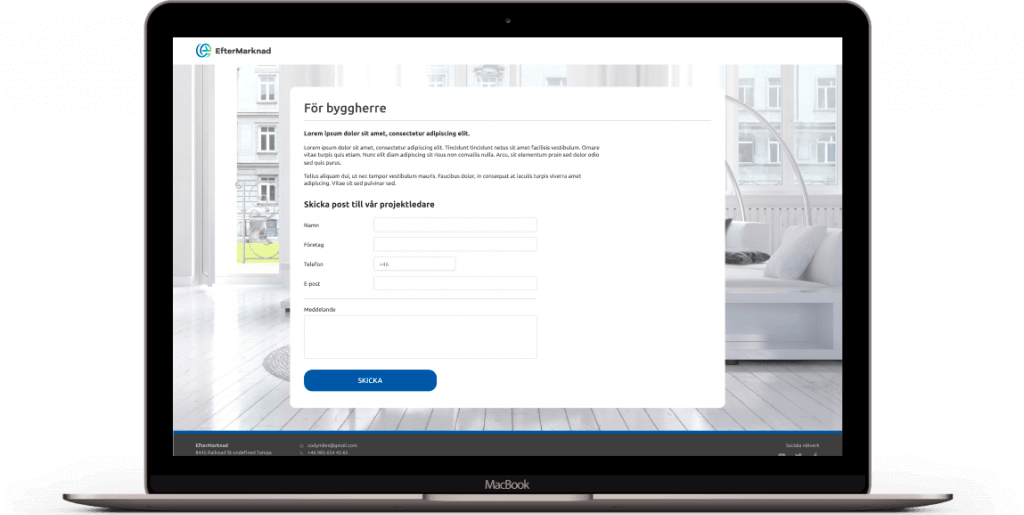 A case with a custom CRM system for a developer company you can see here.
Payment operations can also be automated. A mobile application can become an effective solution for this. We can create a system with a loyalty program, discounts, analytics and statistics. Customers of your business will be able to reduce the time spent in the payment process, they will control their costs and, in general, trust the brand.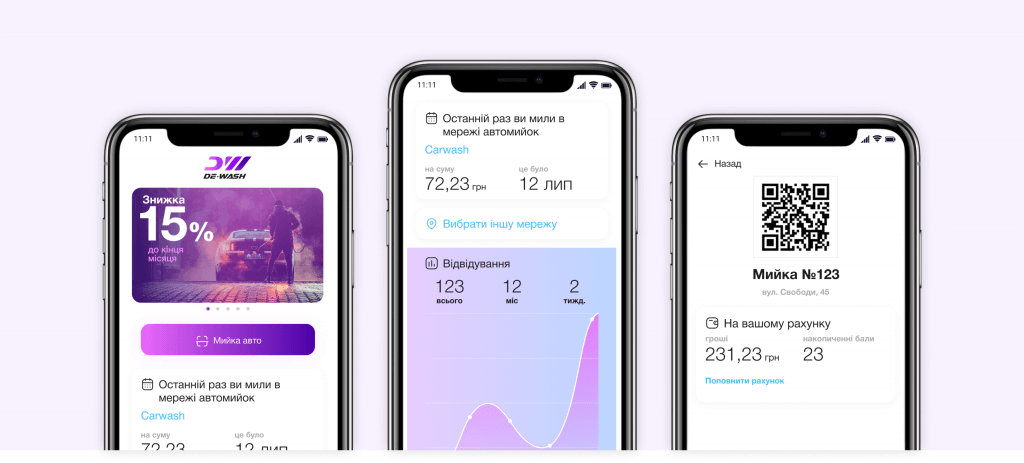 So, for a network of car washes, we have developed a mobile application for carrying out payment operations. The case you can see here.
Chatbots for business
When potential customers first land on your site, you can greet them with an instant message and help them find the right product. Chatbots are so-called virtual consultants powered by artificial intelligence. They can serve as a complement to your physical team in the store.
Chatbots are capable of engaging potential customers and working with large databases. This approach begins a new era of service that covers the whole chain of customer interaction in both online and offline sales. In addition, chatbots can be very helpful when you need to help a customer find the nearest store, make an appointment with a specialist (if you offer a service), or make an online purchase and pick up from it the nearest physical point of the store.
Real example: British brand Holland Cooper has leveraged a chatbot with "click-and-collect" strategy to funnel traffic to their store. This strategy gives 60% of sales through their Shopify Plus website.
IoT solutions (the world of the Internet of things)
In fact, it can also be called automation. IoT is used in mobile applications. Thus, physical devices are linked to the interface and functionality of the application. This is how the simplicity of control and convenient «pocket» access is achieved.
More about the IoT solution you can see in the video:
Additional modules for the website
Uniqueness is the trend of 2022. It can be used in additional solutions that help expand the functionality and make your site stand out from others. So, for example, with the help of the modules, you can add online order/booking forms, voting forms, additional menus to the site, you can place on the pages blocks of links to similar materials or the latest news.
With modules, integrations and custom modifications, you don't need to redesign the whole resource. The main thing is don't overload the site, and in the selection of updates, focus on their relevance and compliance with site visitors' requests. Read more about custom improvements here.
Key SEO site requirements that will be mandatory in 2022
In general, search engine algorithms have not changed, but new formats, requirements and ranking features have appeared.
Core Web Vitals
This is a website loading speed metric from Google. We talked about it here. It is used when ranking pages through a search engine. In 2022, attention should be paid on:
load time of the largest item;
waiting time from the first click on the page to the first interaction with the content;
the indicator of the shift of blocks on the layout when loading.
Google E-A-T
The abbreviation stands for Expertise-Authoritativeness-Trustworthiness. These three criteria should be taken into account when loading content on the site. Also, when publishing any materials, be sure to check the facts and statements for accuracy and truthfulness, make sure that the site user does not get lost in the information.
Rich Snippets
These are expanded results that are selected from all search results. Pages with microdata look more attractive in search results and are better indexed by search engines. Now Schema.org is considered the largest semantic dictionary of microdata. It has several hundred objects, each of which can describe a product, service, video, etc.
Using Schema.org, you can make the following snippet options:
1. Microdata of products, services, data.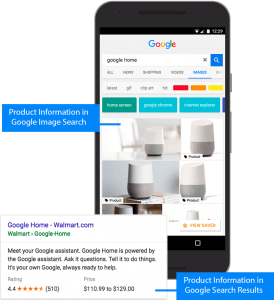 2. Breadcrumb trail. This microdata displays the site structure, sections or pages.

3. Frequently asked questions.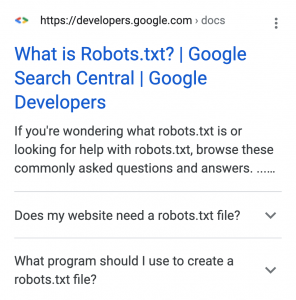 4. Contact details of the company and geolocation of an online store.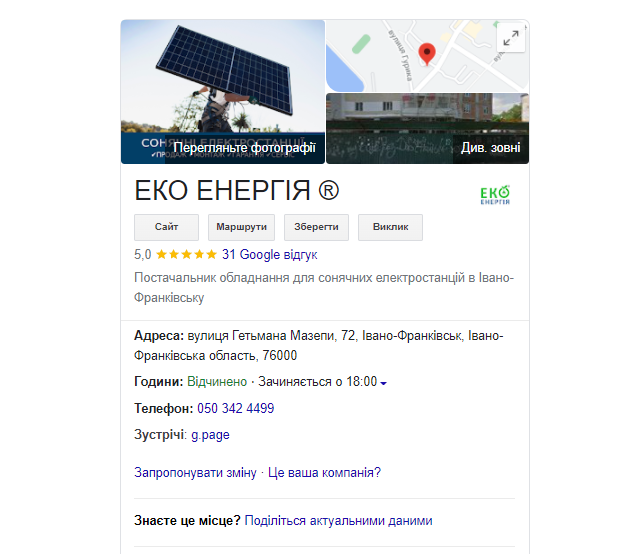 5. Product microdata. It indicates the price of the product, its availability, also you can add some reviews and rating.

Knowing what are the trends is good. But it is important to work with them effectively. If you need help in optimizing a resource for new trends, our specialists will select individual solutions, develop a unique design and bring your site to the first positions of search engines.
If you want to begin selling online – just write to us here in contact form or in DesignRush.