What is custom development?
The word "сustom" means individual and can be transleted as "made to order". How to apply personality to a case of web resource? In the world of web development, this means that a site has its own personality. In a custom site, some functions may be modified or a certain internal architecture can be changed.
If you choose a custom website design, it means that you need a design that will suit an individual user. Custom development can also be presented in the form of a system that is developed for the specifics of the market of a particular country.
How should use custom development?
Custom project development is designed to take into account the unique needs of the customer and his business. Therefore, custom solutions are often perceived as those who must meet all the wishes of the business owner. But remember, that online stores and other websites are created primarily for users, not for the owners. And users visit sites because of their content and/or convenient functionality. Therefore, when developing custom solutions for the site, we recommend taking into account the advice of the designer and web developers. Trust their professional skills and experience.
In general, custom development or custom tweaks and modifications should be directed towards specific business needs. For example: a convenient administrative panel, payment and order imrovements, personalization of checkout, discounts, the ability to connect external web resources (with partners).
Why does a business need custom web development?
If you are not satisfied with basic solutions, a ready-made CMS is not suitable for your business.
If it is important for you to independently manage the functionality of the site and introduce your own modifications.
If you want to scale your business and work with a flexible and large system.
If you want to regularly improve your web resource, solve any client problems with it and to regulate business processes.
Why is custom solutions an advantage over competitors in 2022?
Personalization (aka customization) is a 21st century trend that has made itself felt louder over the past 5 years. Everyone started to take a "custom" approach to their business. These are the notebooks on which the brand writes the name of the buyer, individual design of the product, selection of colors, fonts, positioning for the target audience of the business, additional functionality in the online store for administrators – in general, taking into account the needs of a specific audience.
Imagine a situation when you have an online store with an assortment of more than 30 thousand products. There are 2 directions of sales at once: wholesale and retail. And your online store starts not to cope with the flow of orders … How to automate the work of online store and not lose the number of sales? Only relevant custom modifications and their correct settings will be really useful for such an online store and for the internal processes of this business.
We have an example of such case described above. You can read about custom improvements that help the business processes of a large online children's store here.
For whom can custom web development be appropriate?
Custom development should be chosen to create non-standard sites, as well as in cases where you need to develop your own CMS – content management system, or create a CRM – customer relationship management system.
Custom website development is:
implementation of unique features that cannot be realized by ready-made CMS,
ensuring stable operation under high load conditions of the system,
reliable data protection and storage,
unlimited scalability and flexible transformation of a web resource.
Custom development for small businesses
Entrepreneurs who are just getting started in e-commerce and have fewer tools to scale can also ask for custom modifications. For example, the development of modules: a module for collecting personal data, a module for importing and exporting goods from a CMS, synchronizing a website with third-party resources, etc.
What are types of custom solutions?
There are custom modifications and 2 types of custom development:
Design solutions.
Modular solutions.
Custom modifications look like added properties that improve the resource. They are an ideal option for improving an existing online store and its business processes.
Custom design solutions.
In general, this is the development of a CMS from scratch, the development of a CRM system from scratch. And also the solutions based on frameworks.
Frameworks are software products that make it easy to combine different components in a large project. They allow you to support technically complex or heavy projects in further work. Therefore, it is the best tool for large projects.
When do you need a website using a framework?
Your business requires non-standard solutions that will clearly differ from the competitor.
Your site is under heavy load.
The online store has a wide range of products or services and the number of visitors more than 10,000 per day.
Ready-made CMS can not offer the necessary functions and a unique security system for the project. Writing a personal CMS minimizes the risks of data breach to a minimum.
Your site should sync with a large number of different resources (for example, with partners).
Here are some examples of projects in the development of which we used custom solutions based on frameworks: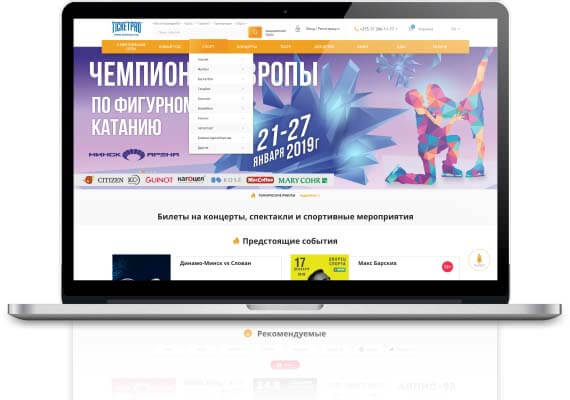 Website redesign for a franchisee of international online ticketing service, which now withstands huge monthly traffic.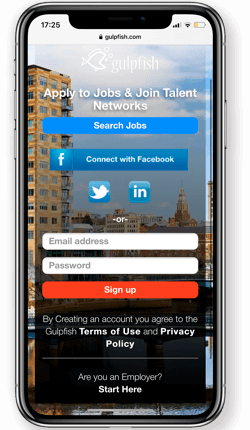 Development of an Internet portal with a large number of sections and services for an American employment agency.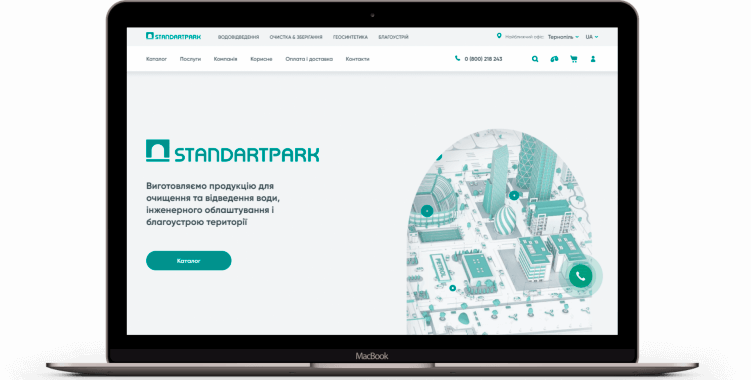 Development of an online store for sales in more than 15 product lines, where the main principles were usability and SEO-friendly.
When is the development of an individual CMS required?
An individual CMS or custom content management system is only suitable for the certain project. "Self-written" CMS is not universal, because it is customized for a specific project and the needs of a specific business.
Your business requires accurate and high-quality execution of the set strategic tasks.
Your site should have stable work process and not overload the server.
You need a CMS without unnecessary functionality that you would not use. It means that all elements of the management system must correspond to your business processes.
Disadvantages of a custom CMS:
Difficulties can cause expansion of the functional structure after a long time of work. And also the creation of a custom control system always entails large material costs (even though it provides a convenient work).
If you plan to work with a non-template project, then definitely your choice should be a custom CMS. Otherwise, use should better use publicly available effective solutions: OpenCart, Shopify.
What is the difference between CMS and frameworks and what is better to choose for your project is discussed in the previous article here.
In what cases you need to develop a CRM system from scratch?
if you need to settle business processes quickly. Developing a new CRM can be faster than adapting a complex existing system with its existing functionality;
for specific business requirements and its algorithms;
if the system needs to interact with other software, for example, tracking systems.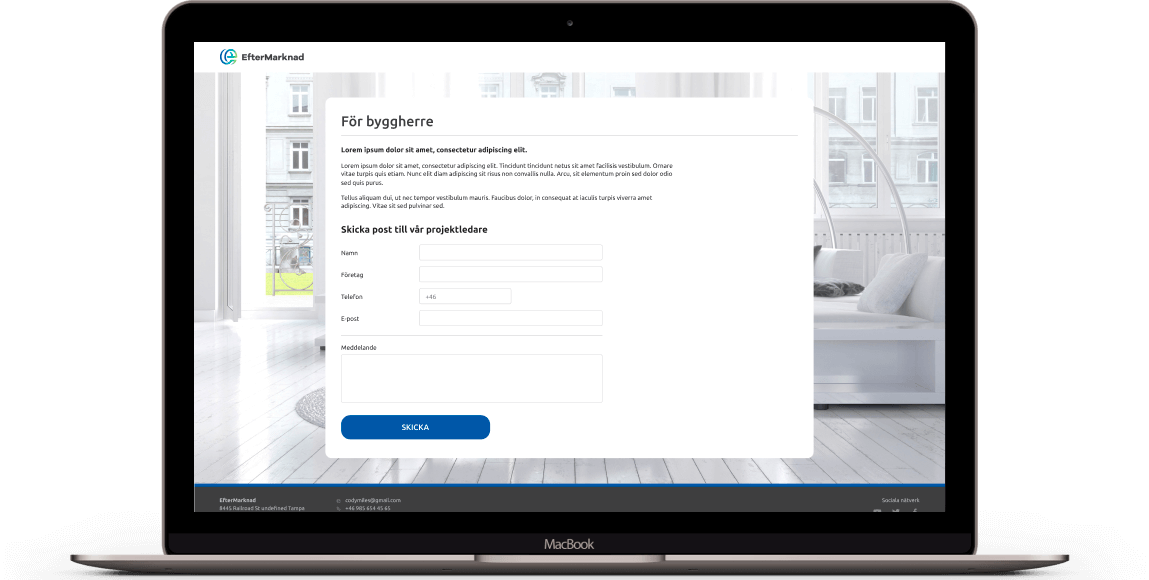 Case of CRM system for owner of numerous residential complexes. It allows to collect information about residents and register insurance cases arising from the apartments residents.
Modular custom solutions
Custom modules for the site are unique solutions to expand the functionality. You do not need to rework the entire project, you just need to order the development of the required module, which will complement the existing resource.
When is it necessary to develop custom modules for the site?
when an ordinary online store turns into a business tool;
you want to manage sales faster and more efficiently;
to automate certain offline processes.
Several examples of custom modules can be used to regulate certain business processes: an electronic cash register module, a module for migrating items between CMS OpenCart and Shopify, a module for importing and exporting goods to Google Sheets, a Facebook/Google authorization module. You can download the modules or learn more about their using here.
What to choose: a ready-made solution or a custom project?
Choosing the right option: create a custom website from scratch, or use a ready-made solution and refine it with custom modifications – it all depends on the requirements of your business and budget. A custom solution allows you to implement any idea. In functionality, you are limited only by time and funds.
In no case should we start custom development without a well-written technical task and a full understanding of what should be the result. Competent planning and design is the key to success. Before starting development, be sure to read our article about the stages of web development here.
Custom projects are always a challenge. A new level. New abilities.
Our team has many years of expertise in custom development for online stores, websites and web applications. With their functionality, they cover all the assigned tasks and expand the capabilities of the business. Moreover, we use solutions, ready-made analogues of which you will not find on the Internet.
Do you have ideas for a custom project? We always have effective solutions for web implementation! Leave a request here.