In this article, we discuss selecting the appropriate path for developing a website for a new brand. We'll simplify the process of creating a business website for a start-up brand by focusing on 5 key steps for businesses entering the online market.
For a more comprehensive understanding, we will illustrate with a practical example involving our client — the Ukrainian startup Hajster, the first Ukrainian manufacturer of air-source heat pumps.
Let's start with the basics.
Step 1: Branding and strategy
Before you start building your website, it's essential to establish your brand identity. This initial stage includes:
creating a unique brand name,

designing a captivating logo,

choosing the right product or service to offer,

crafting a winning business strategy.
This is a task that shouldn't be rushed. Take your time to brainstorm and get creative. 
Consider partnering with a creative digital agency or studio to help you with this crucial step. Collaborating with professionals can be a game-changer. Their expertise in strategy development will ensure a successful launch in your target markets.
F.e. Our client "Hajster" has joined forces with the Ukrainian creative studio "Twid" to create a unique powerful brand and create a strong vision to launch on the Ukrainian and European markets.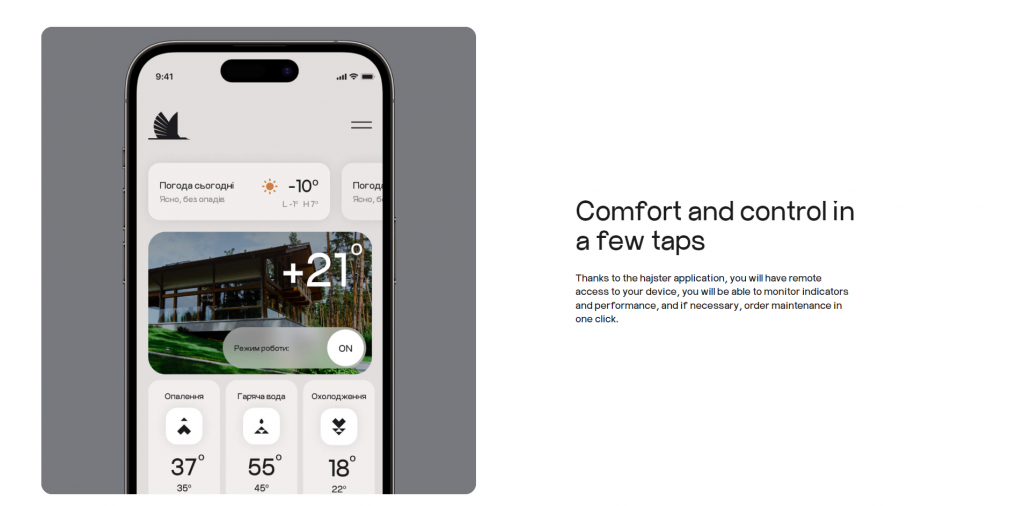 Step 2: Share your brand story online
Once you have your brand identity, it's time to share your story online. The key question here is where to effectively present your brand's story online and how to transform the audience into customers. What marketing tool to choose?
Let's dive into major things you'll be missing out if your new business doesn't have a website.
   1. Your visibility in search results will decrease.
When potential customers want to find out more about your product or service, where will they turn to for information?
2. If you think social media is enough…
Well, social networks frequently update their algorithms, so it can result in your account being less visible in users' feeds.
3. Without a website, you seem outdated, or like you've got something to hide.
Now, let's move on to the third step: selecting the appropriate technology for your brand-new website.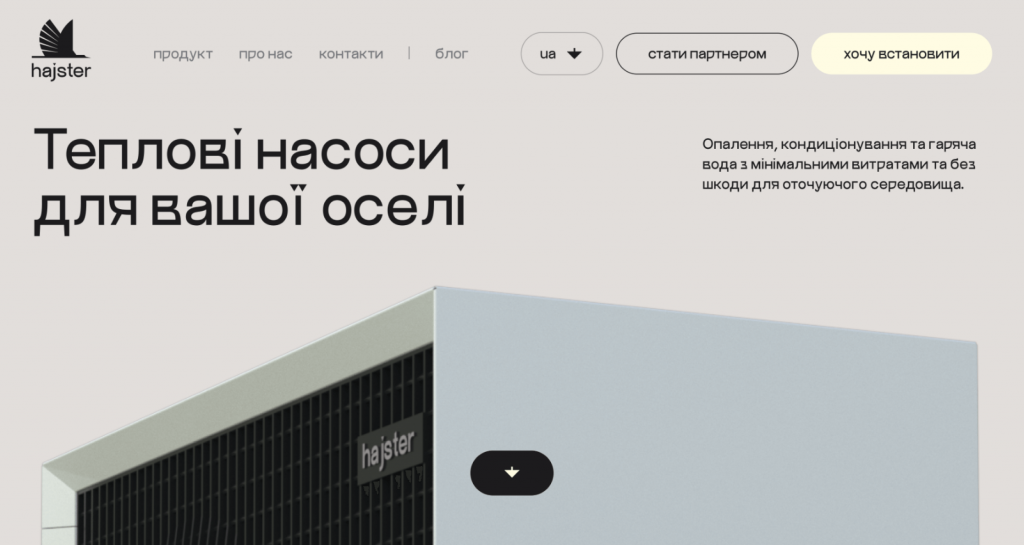 Step 3: Choosing the right technology for your first website
If you're creating a business website for a start-up company — keep it simple.
For a simple start, popular choices like WordPress and OpenCart can be the ideal tools. CMS OpenCart is especially suited for eCommerce projects, making it a perfect choice if you plan to sell products online. CMS WordPress, on the other hand, is an excellent option when you have a team creating content for the site, and your business requires extensive content management.
Both options at the start can be as a landing page with a few main sections: the product, details about the company, and contact info. Additionally, OpenCart offers the option to develop a Blog on the site. More about advantages and functionality of an online store on CMS OpenCart you can check here.
So, if you have the potential to become a leader in eCommerce but don't currently offer products for sale, OpenCart is an excellent choice. It's ideal for setting up future eCommerce capabilities.
How to choose the CMS for eCommerce website we explain in this article.
Step 4: The power of web design for a startup
The design stage plays a vital role in the success of a new brand or startup. It's not just about aesthetics; it's about creating a user experience that resonates with your audience. It's the first thing your target audience sees, and it plays a crucial role in creating a lasting impression. For startups and new brands, design is paramount.
Invest in a design that not only looks good but also functions seamlessly. Remember, a well-designed website not only attracts but also retains visitors.
Read more expert tips from our Lead UX/UI Designer about web design for fashion e-commerce websites and online fashion brands here.
So, consider ordering professional UX/UI design services. The professionals understand design principles, colour psychology, and user experience, ensuring your website is both stunning and user-friendly. Moreover, you can be assured that your website remains modern and aligned with current design standards. It can have a significant impact on user engagement and trust.
Example: The power of collaboration
Our client is a unique brand that emerged during the hot phase of the war in Ukraine. They conceived the idea of creating a Ukrainian heat pump brand in response to the rising gas prices and the growing demand for this technology in Europe. The main focus of this project is the product — heat pumps, which is an advanced solution for a comfortable home climate. The website's goal is to showcase the heat pump as both a product and a service: the company offers top-notch installation, user-friendly controls, and technical support.
To achieve this, Web-Systems Solutions, in collaboration with our partners at the design studio Snig, added a variety of animations to the landing page. Our challenge was to create high-quality animations without slowing down the site's performance.

Through design, we've mirrored the startup's goal of making heat pumps using the best global components and 100% located in Ukraine. We used animations with minimal code to keep the site fast. This gives it a cool look and great functionality.
Step 5: Leave web development to professionals: hire Ukrainian developers
Consider hiring a web development company with expertise in developing websites tailored for small businesses. Why? Because professionals know the ins and outs of web development for such businesses. They'll ensure your website is not just visually appealing but also optimized for performance, user experience, and search engines.
Here's why you should consider to hire Ukrainian developers:
Expertise: we are equipped with the knowledge and experience to handle complex projects.

Customization: our in-house team can tailor your website to meet your unique needs.

Time-Saving: Web-Systems Solutions work efficiently, allowing you to focus on your core business.

Quality Assurance: we ensure your website is error-free and functions seamlessly.

SEO Optimization: our last step is to optimize your site for search engines. We build high-speed webshops from launch & set up SEO best practices.
In conclusion, creating a business website for start-up companies and launching a new brand online is a complex task. By following these 5 key steps and considering professional assistance, you can embark on a successful online journey! So, invest the time, effort, and resources necessary to make it exceptional. 
If you want trendy web design, a user-friendly website, and instructions on how to maintain your website — reach out to Web-Systems Solutions, the trusted eCommerce development team. 
Get in touch with us today. 😉